Genre: Interior Renovation – Office – Co Working
Location: Boralesgamuwa | Urban
Client: Bunnik Tours
Timeline: 3 Months (Completed in 2019)
Area: 5500 Sqft
Value: 8 mn (LKR)
This project "The work Ecosystem" is a study in balancing the functional requirements for an 'Office Space' with the architectural ideology of 'The Workspace'.
Located off a busy main street, this multi-storied structure was acquired by Bunnik Tours International to house a plethora of requirements needed to setup their regional operations. The existing structure offered no architectural value or spatial quality. Each floor amounted to 1100 sq-ft of compact space to achieve the equilibrium needed for a functional workspace.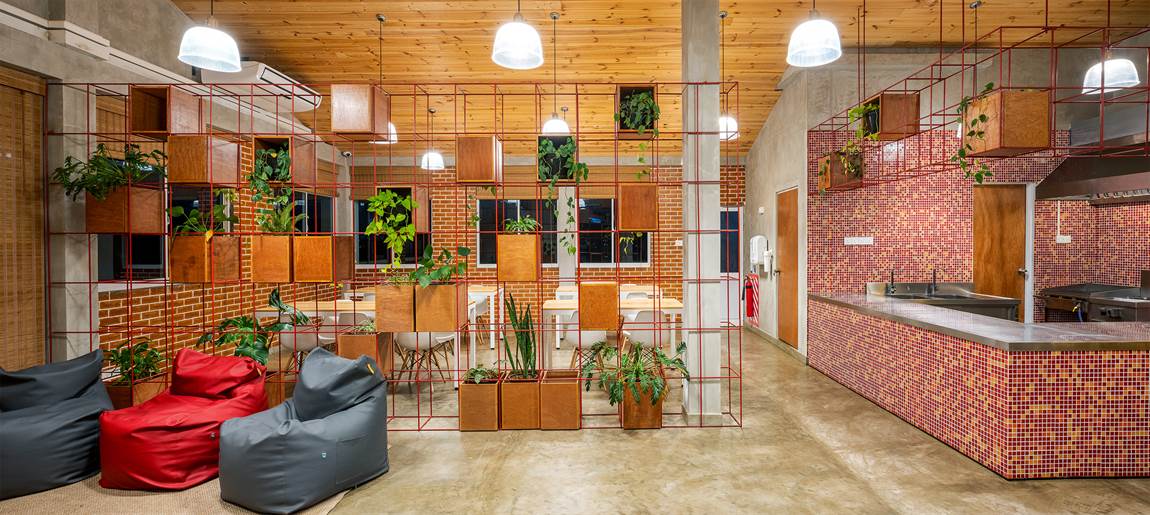 The constraints were addressed by limiting the design to a modular architectural element that would wrap – divide – connect and compartmentalize the spaces: 'THE GRID'.
In this project "THE WORK – ECOSYSTEM", The Grid, acting as the sole architectural element creating space is simply a cube of 12 inches which is repeated to achieve its functional purpose. The Grid was then populated with hollow plywood cubes which accommodated the client's requirement for ample expandable storage while giving us a seamless way to integrate vegetation within an urban office environment. The Grid is, therefore, a modular ecosystem that is able to support both the organic and inorganic functions of the workspace.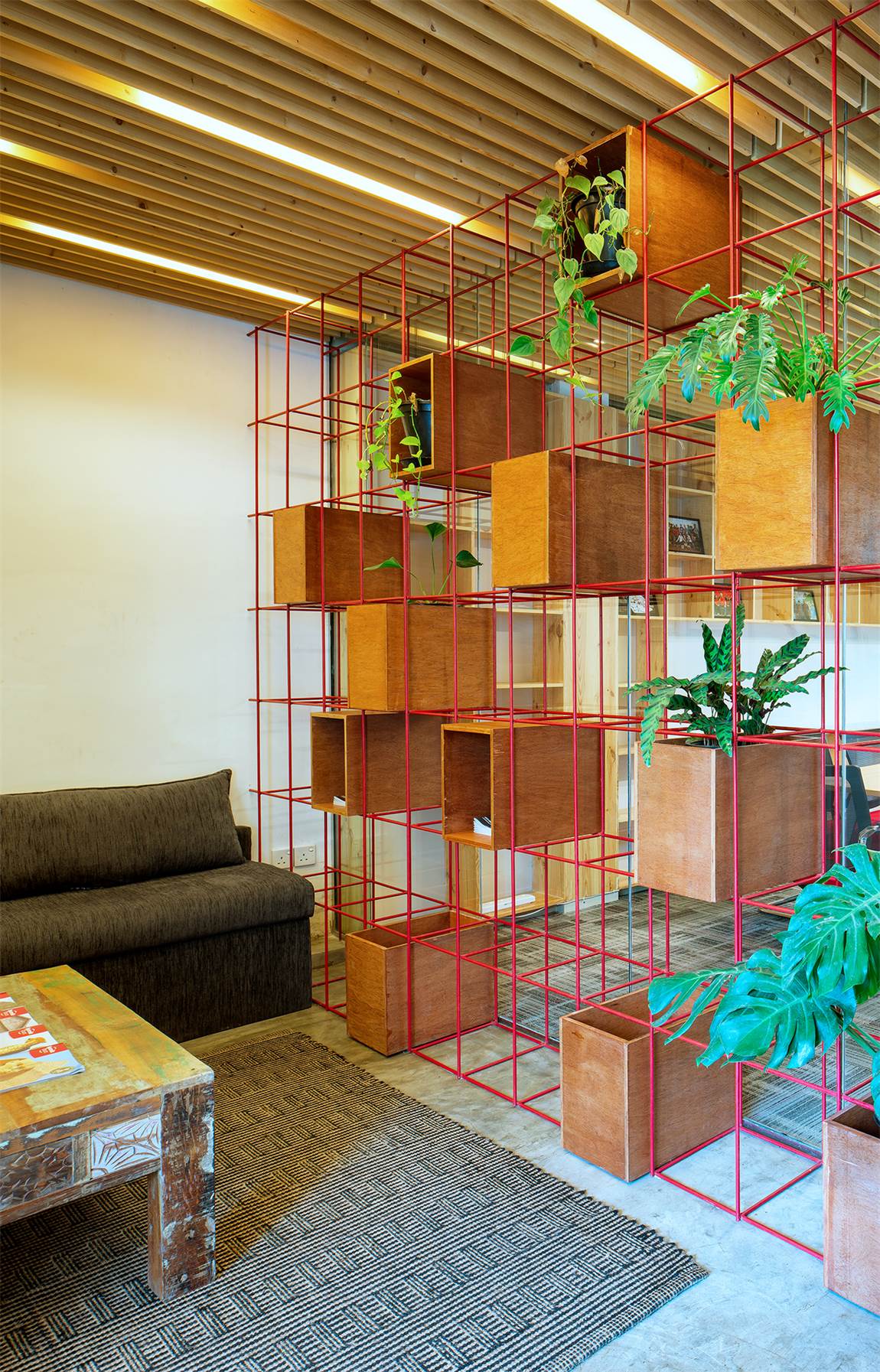 A rich and warm material pallet is set in juxtaposition to the bright-red company branding in a way that creates a balanced composition of colour, dotted with visual relief offered by the indoor vegetation.
Photography : Madushan Indika De Silva
Contact the Architect here
Find us on instagram for more Sri Lankan architectural projects
Subscribe here and stay updated with our upcoming content