---
Sri Lanka Institute of Architects Design Award 2017
~ Award Of Excellence ~
~ Colour Award ~
---
Project year: 2013
Project location: Sarasawi Udyanaya, Nugegoda, Sri Lanka.
Description of the project :
U House is a unique interpretation of Bauhouse and De Stijl architecture in creating an ideal nest for a modern and independent woman. Bauhouse principles are based on simplicity, sustainability, functionality and regularity. The De Stijl principles are based on abstraction of all forms into orthogonal lines and planes and the entire colour palette into primary colours, white and black. These principles frame the 3D form, elements, materials and colours, of the house. Same principles were used in creating the entire furnishing, lighting and home decor.
Materials, Structure and Construction :
The cubic shape of the house, smooth facades, flat roofs, clean lines and use of the basic materials like cement, concrete, steel, glass and rubble resembles Bauhouse architecture. The black steel grid structure continues throughout the house creating orthogonal lines and planes forming De Stijl look. Facades of black, white and grey shades dominate the house while giving a glimpse of contrast colours (red, yellow, green and blue) using furniture, doors, windows and wall hangings. The house connects beautifully with its outdoor landscape. The Indigenous vegetation and the wide concrete eaves create thermal comfort inside the house. Nalaka has injected Bauhouse and De Stijl look for every item of the house that our eyes take for granted. Finally, he has successfully combined the both architecture to form a sleek, minimal and stylish piece of design.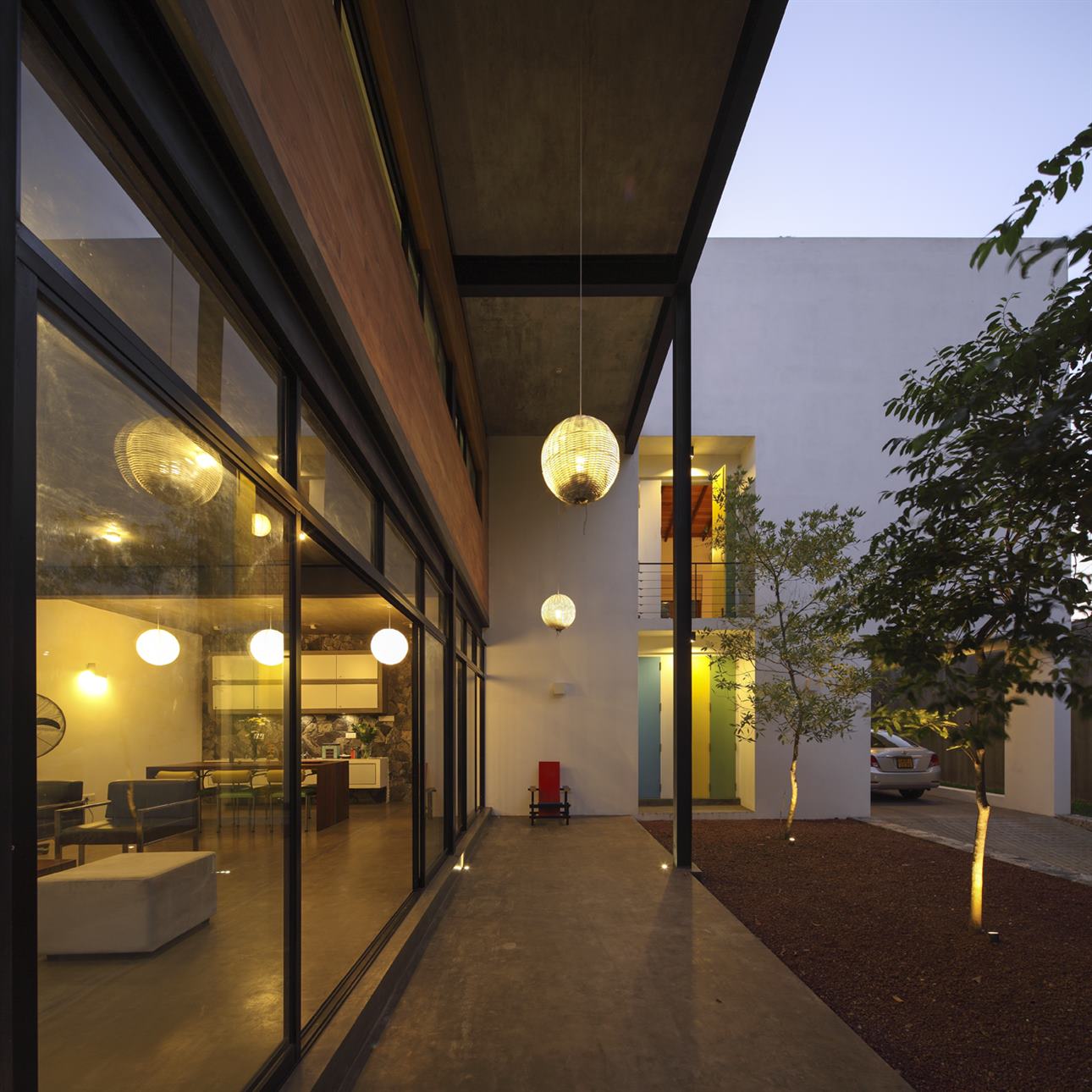 Project Significance and Impact :
Strengthening the security of a single woman a twelve-foot tall grey parapet wall goes around the site. The entrance door to the site (gate) resembles the De Stijl movement from its shape to colours. It opens up to a linear path lined with a reflective pond, which leads to the home's main entrance. The path stops at a red and blue chair – the most iconic example of the De Stijl art movement. This chair was designed by Gerrit in 1917 at the beginning of the movement. The bright colours of the chair stands out from its surrounding and act as a sculpture. The zig zag chair (originally designed by Gerrit) at the TV lobby and the wall hanging at the living room that demonstrates De Stijl typology are also remarkable features of the house.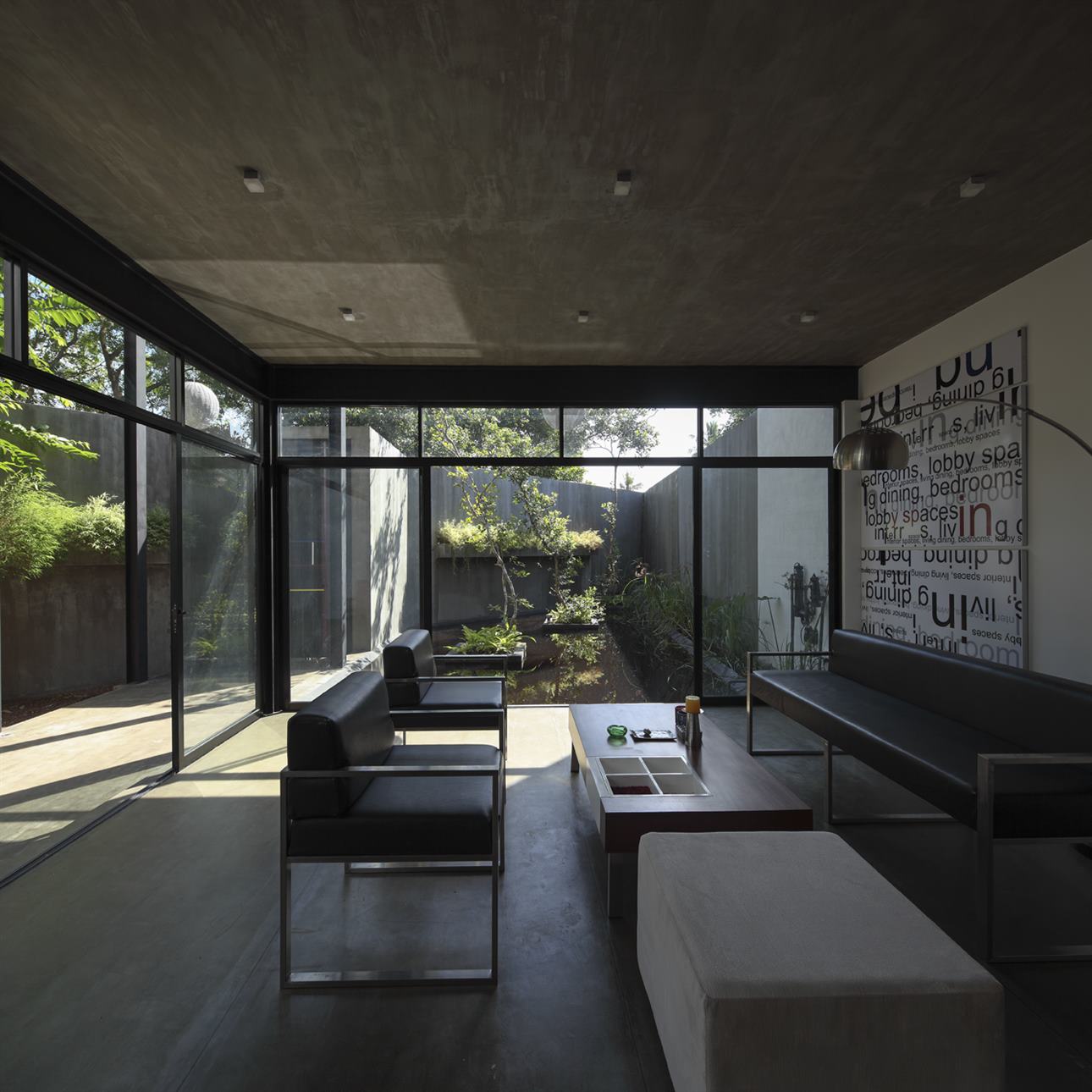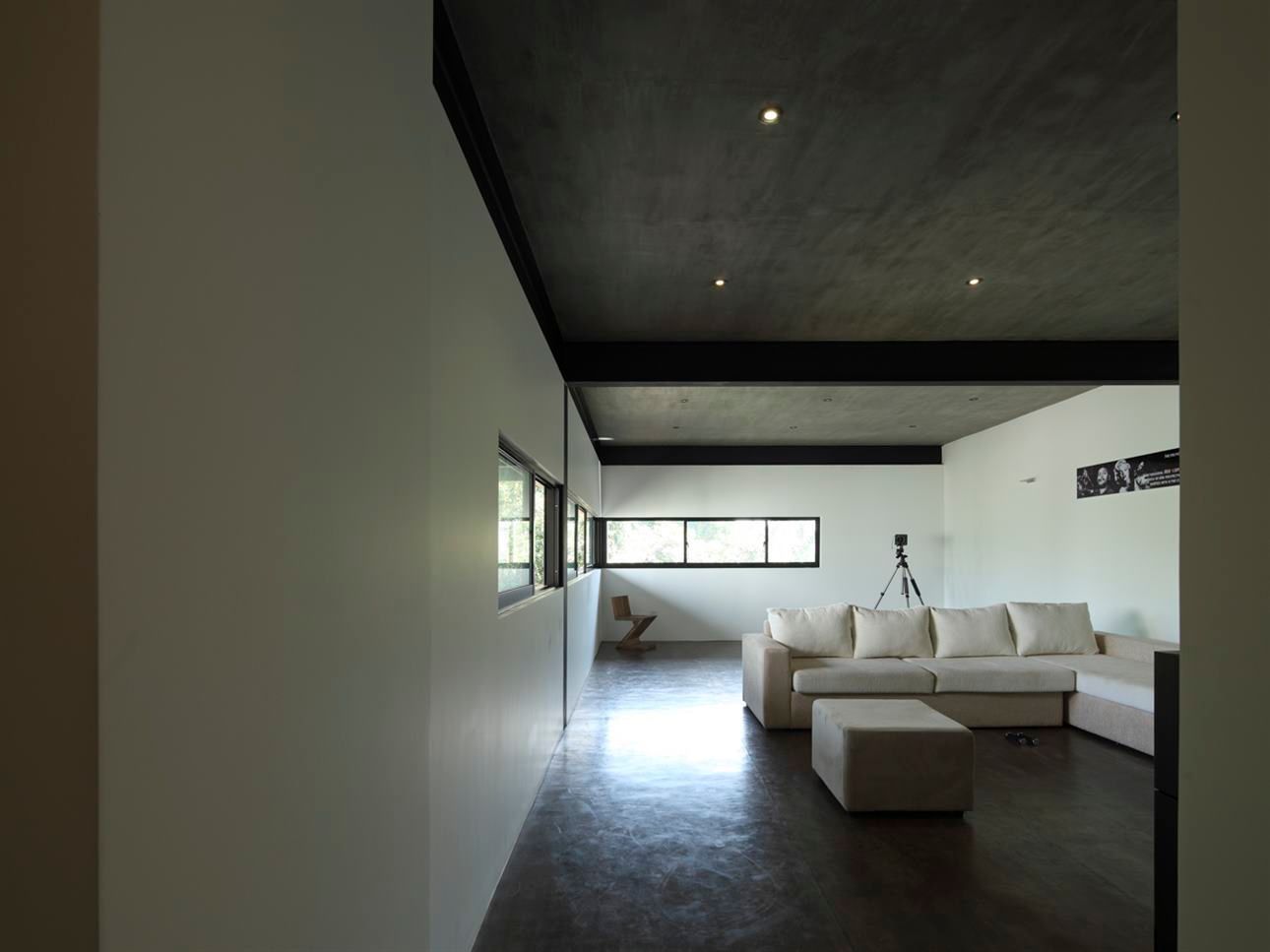 Contact the Architect here
Find us on instagram for more Sri Lankan architectural projects
Subscribe here and stay updated with our upcoming content