Client – Mr & Mrs Mansoor
Project Location – Mihindhu Mawatha, Dehiwala.
Construction duration -24 months
The project "CONVO OF SPACE" is commissioned for a businessman who seeks the essence of the house and its spaces he experienced at his village where he had a carefree childhood, the Mansoor house at Dehiwala was designed to capture the feeling of relaxation and freedom through integrity of spaces.
Constrained with the limited land extent, spaces were carefully designed to achieve the desired fluidity among spaces by clever manipulation of solids and voids to create a strong spatial relationship both vertically and horizontally.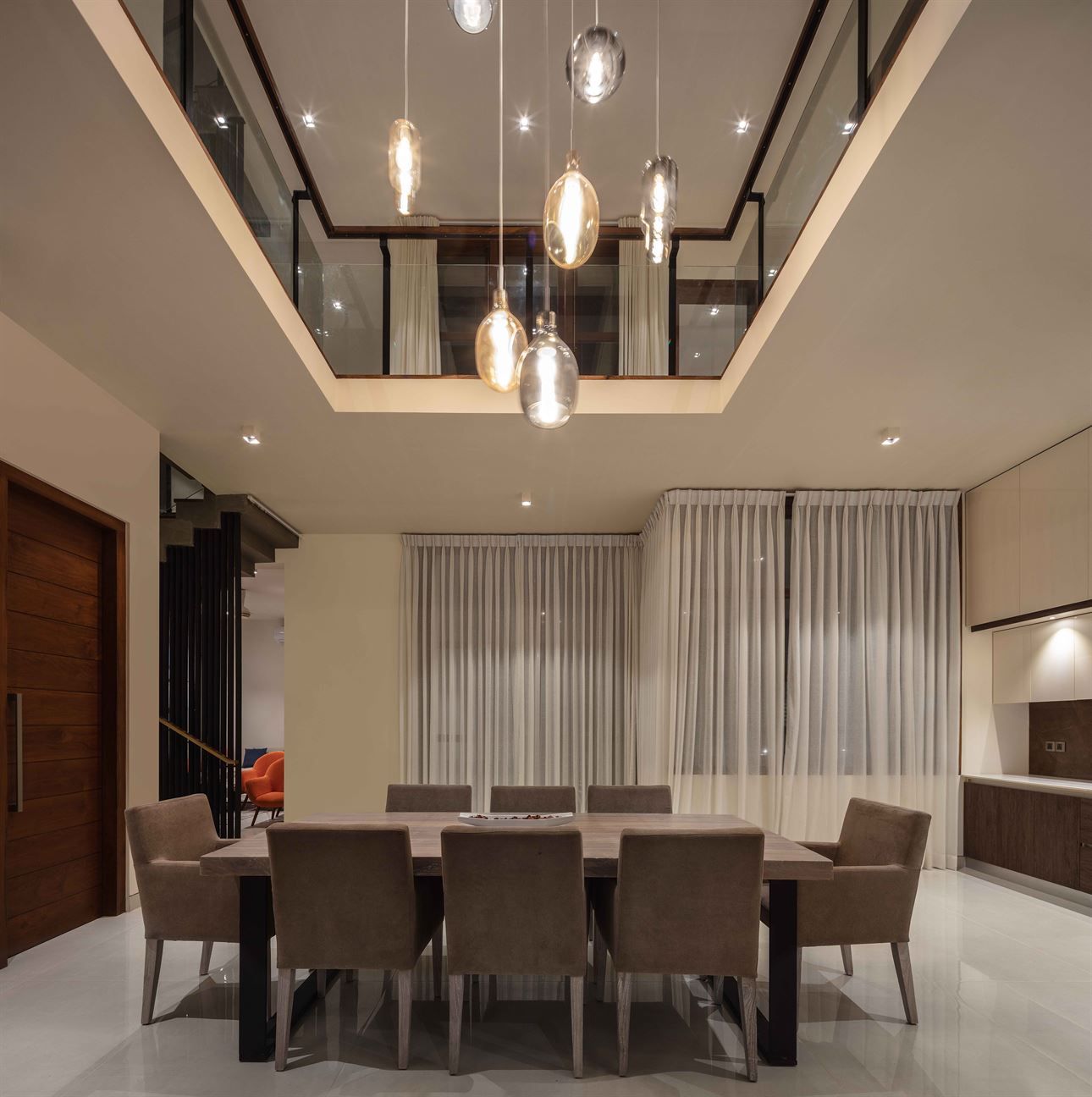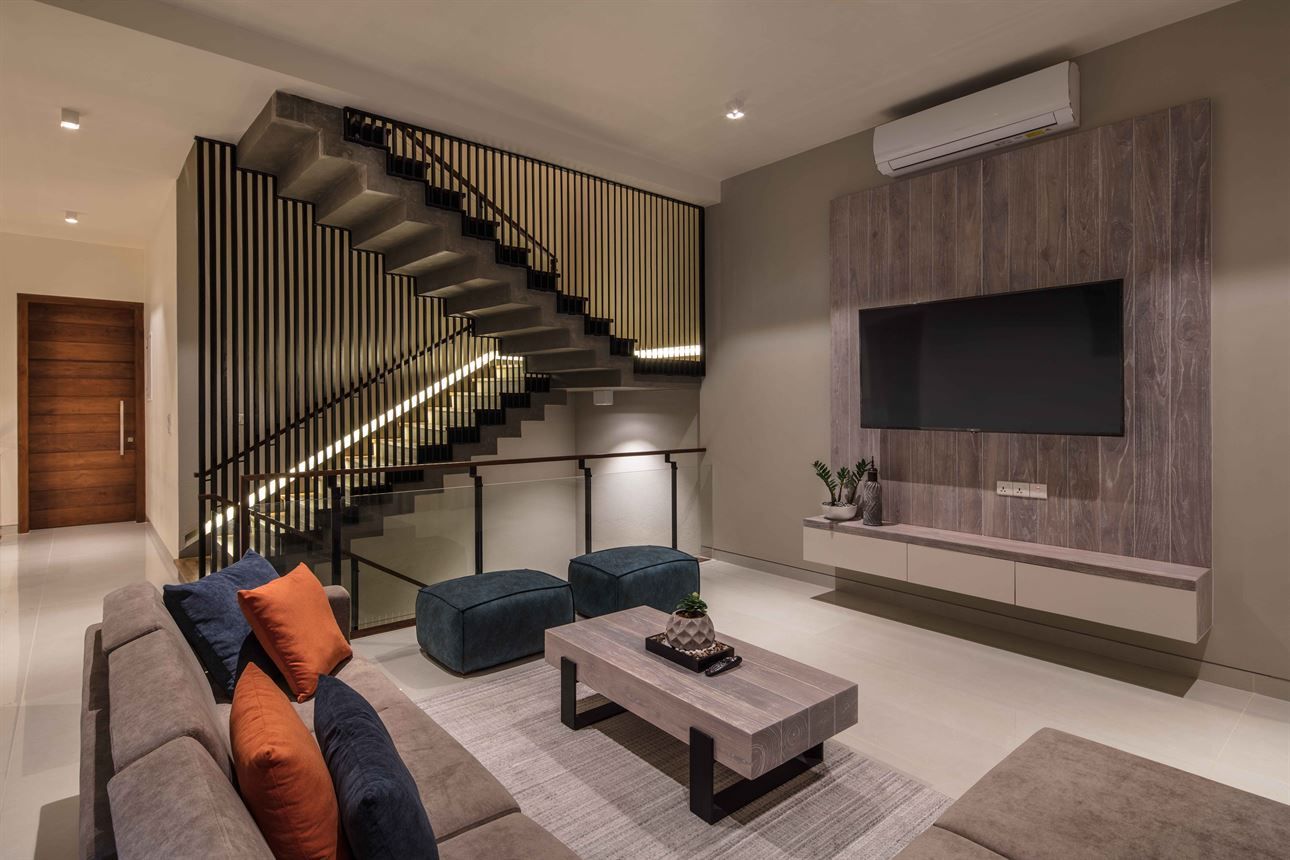 Spaciousness is achieved through sufficient height between floors and usage of light colors.
And Interior is elaborated through using elements of bold colours against the wall with neutral palette.
Void for creating vertical and horizontal spatial links to avoid spaces being isolated.
Carefully selected palette of materials and subtle and soothing hues, full height windows are all factors of creating a comfortable and well-ventilated private space.
Concrete being a versatile material associated with bold yet with a pure and luxury gesture forming elements in a spectacular light-toned hue.
Rooftop raised to a higher elevation than its neighborhood being the climax of spatial progression offers panoramic views and adequate ventilation.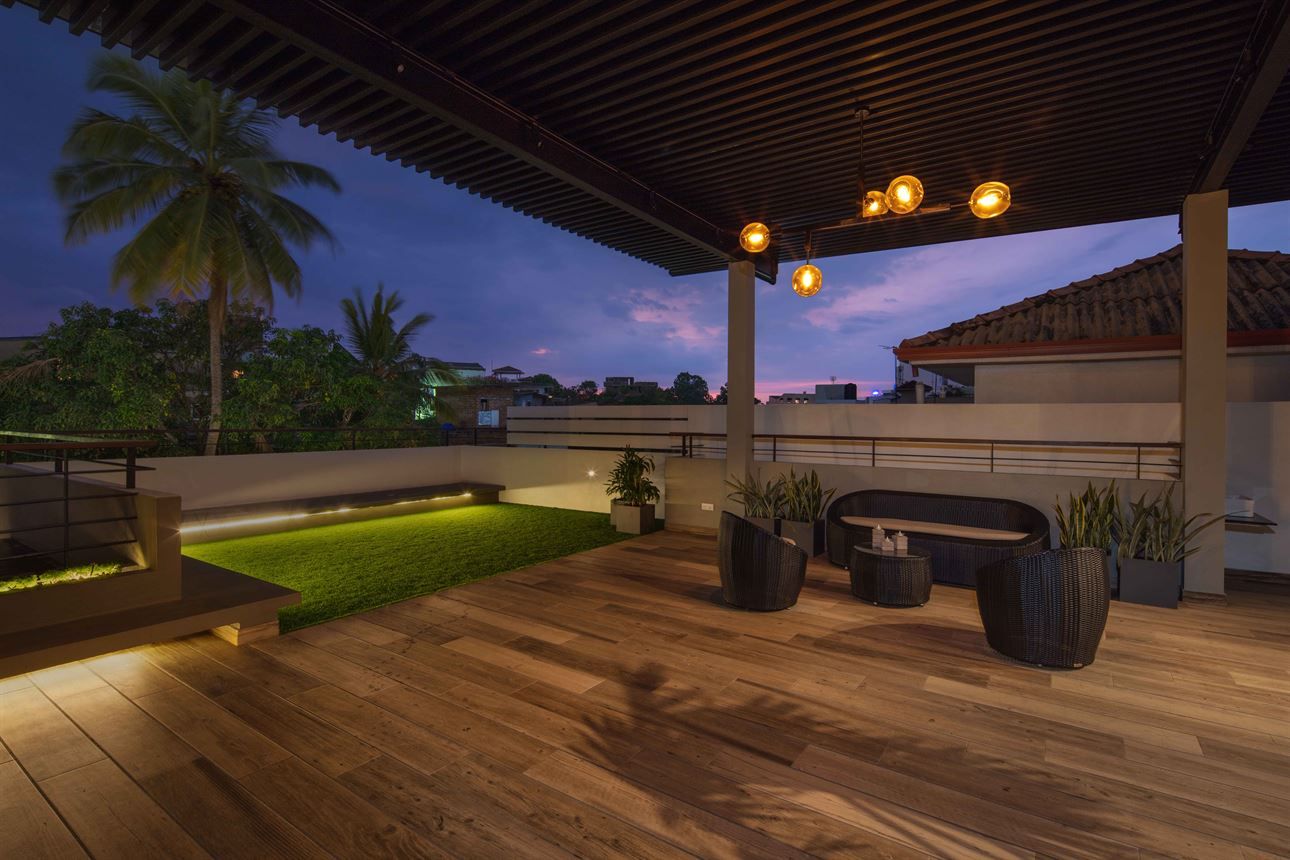 Bathrooms are given luxury interiors not only with fittings, but also with intriguing textures featured by tiles in earthy colours and elaborating them with lighting.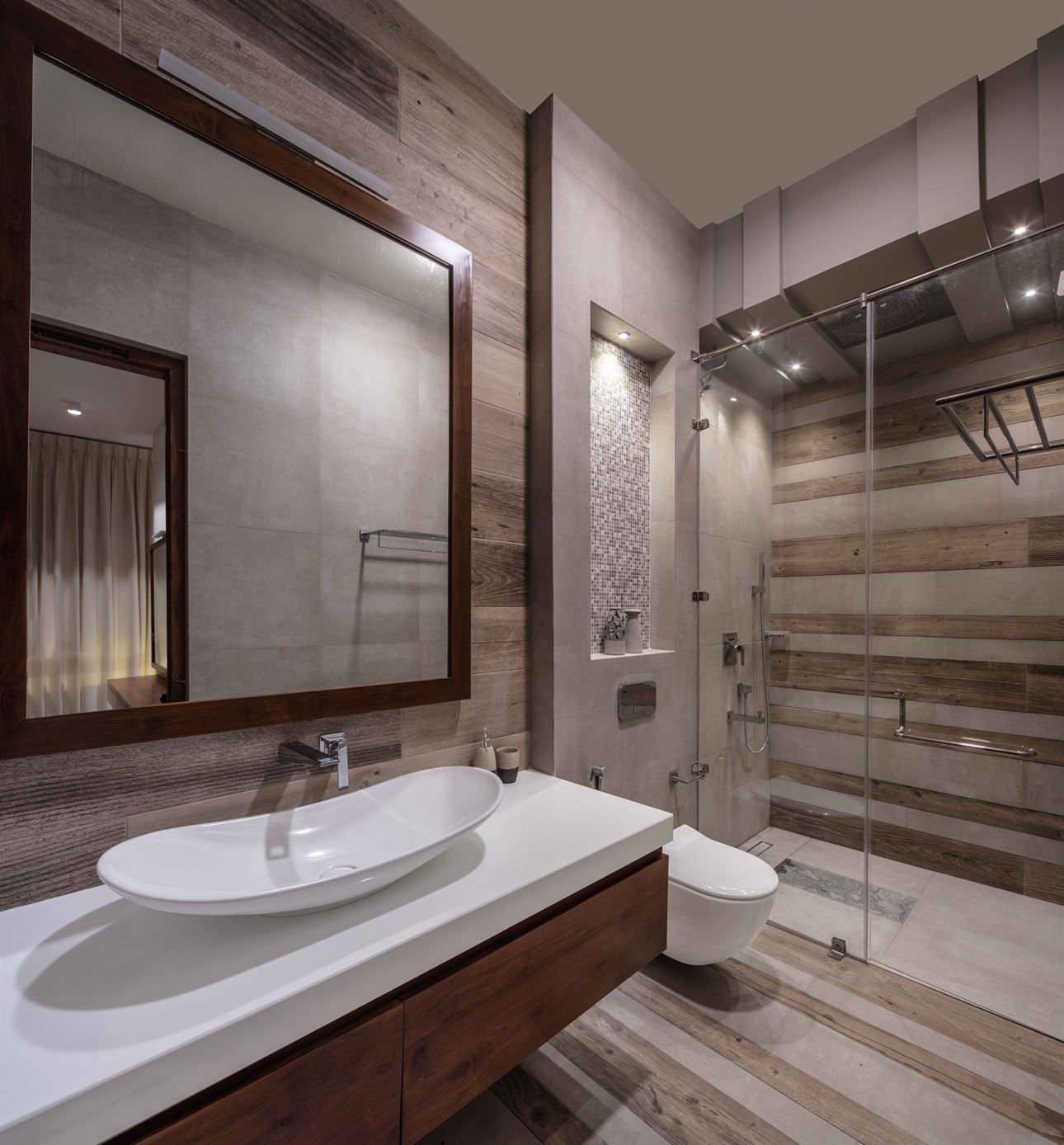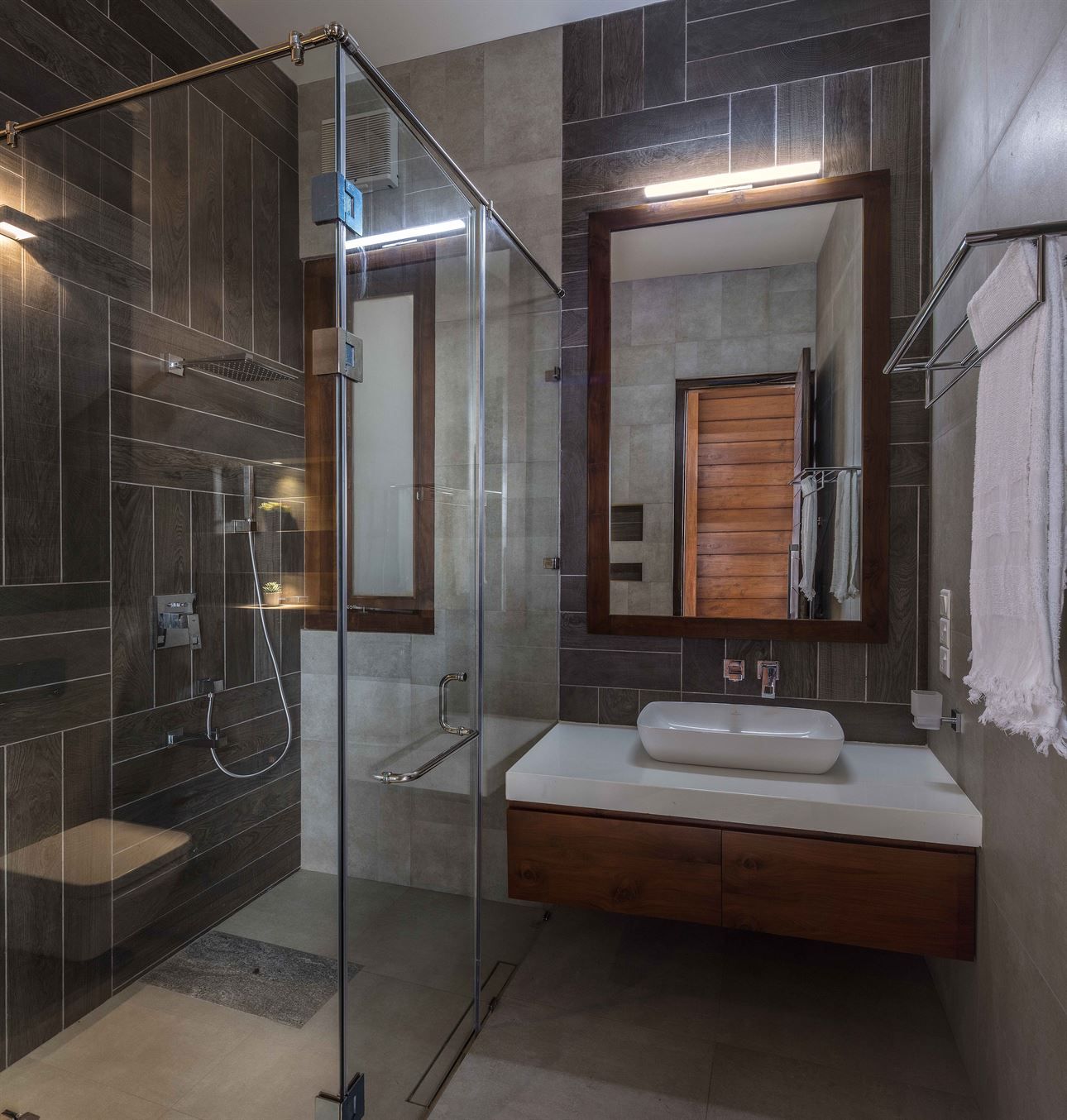 The black painted iron grill creates a decorative flourish against white walls while acting as an element of modernism.
Pantry, an essential space with vital activities is given more relaxed and tidier interior making it an impressive working space.
Photographer : Mr.Amila Rathnayake
Contact the Architect here
Find us on instagram for more Sri Lankan architectural projects
Subscribe here and stay updated with our upcoming content