Project location : Matara
Project year : 2020
Project area : 5878 ft2
Land area (in perches) : 14 perches
Description of the project
The house is located in a congested area in Matara town. It comprises three levels with 5 bed rooms, a pool, a lift and other related facilities.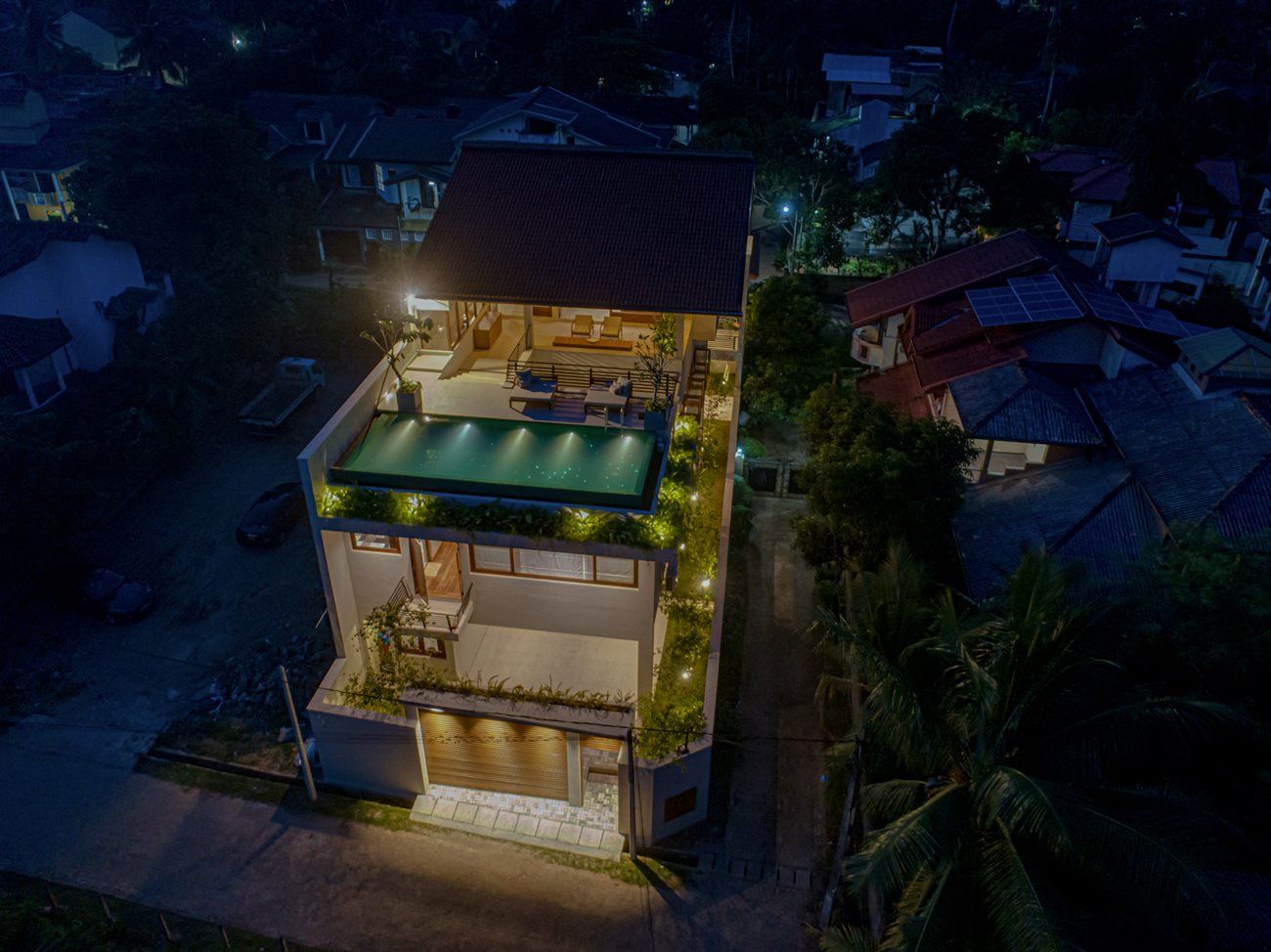 The ground floor (2224 ft2) comprises a double garage, living, dining, verandah, pantry & rough kitchen, store room, servant's room, servant's toilet, driver's room, powder room and generator room, while the first floor (2136 ft2) consists of TV lounge, study area, visitor's bed room with attached bath room, two bed rooms with common bathroom and common verandah. The second floor (1518 ft2) consists of the master bed room with dressing and attached bathroom, entertainment pavilion, swimming pool and small bed room.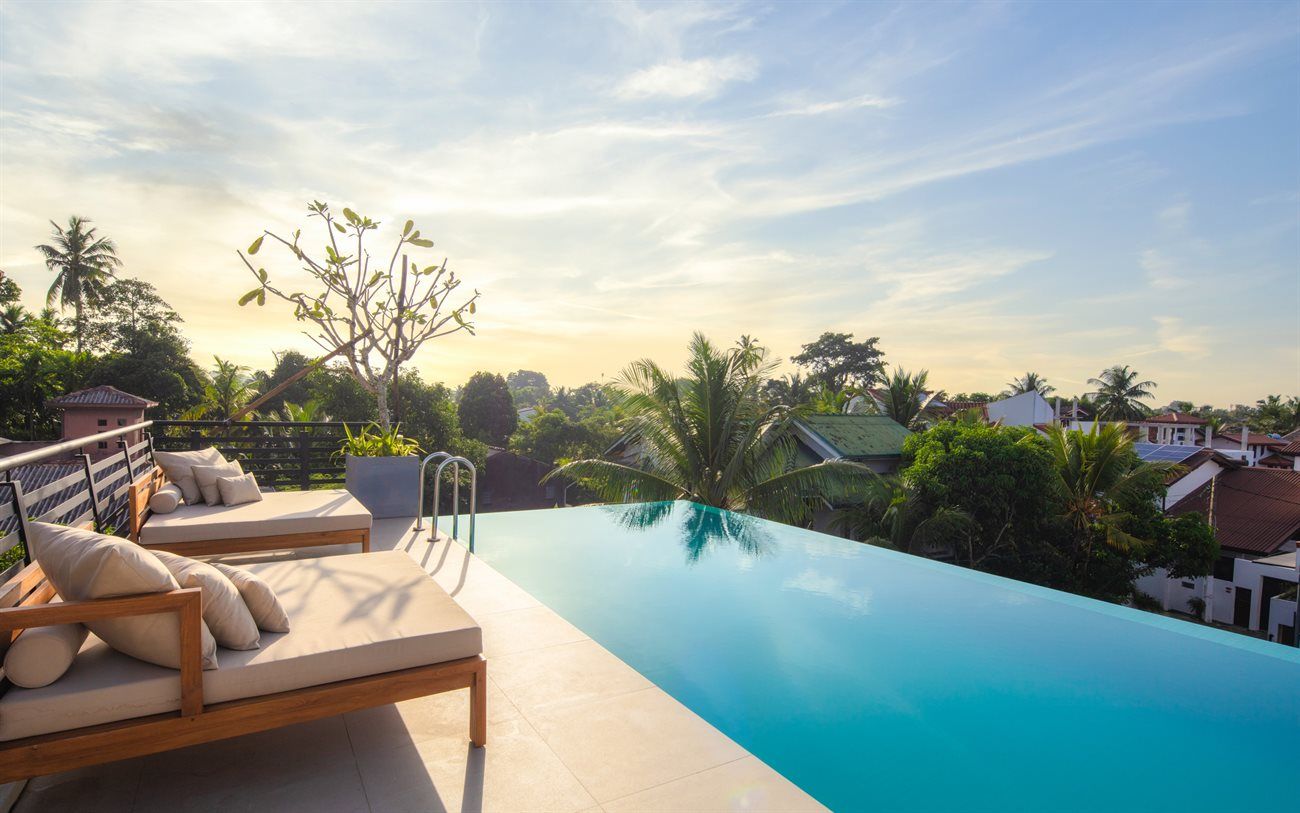 Concepts used
It is an introverted house that has maximum interaction of spaces and between family members during the time they spend there in their busy lifestyle. The ground floor was mainly allocated for common and visitor's functions. The second floor was designed with master bed room, an entertainment pavilion and swimming pool as they wanted a family villa type space in that floor.
Timber as mainly used material in common spaces, contributes a great amount to its homey and calm environment which also gives a traditional look for the modern sharp spaces. Bed room floors are consisted cut and cement floors to give the traditional look in a different way.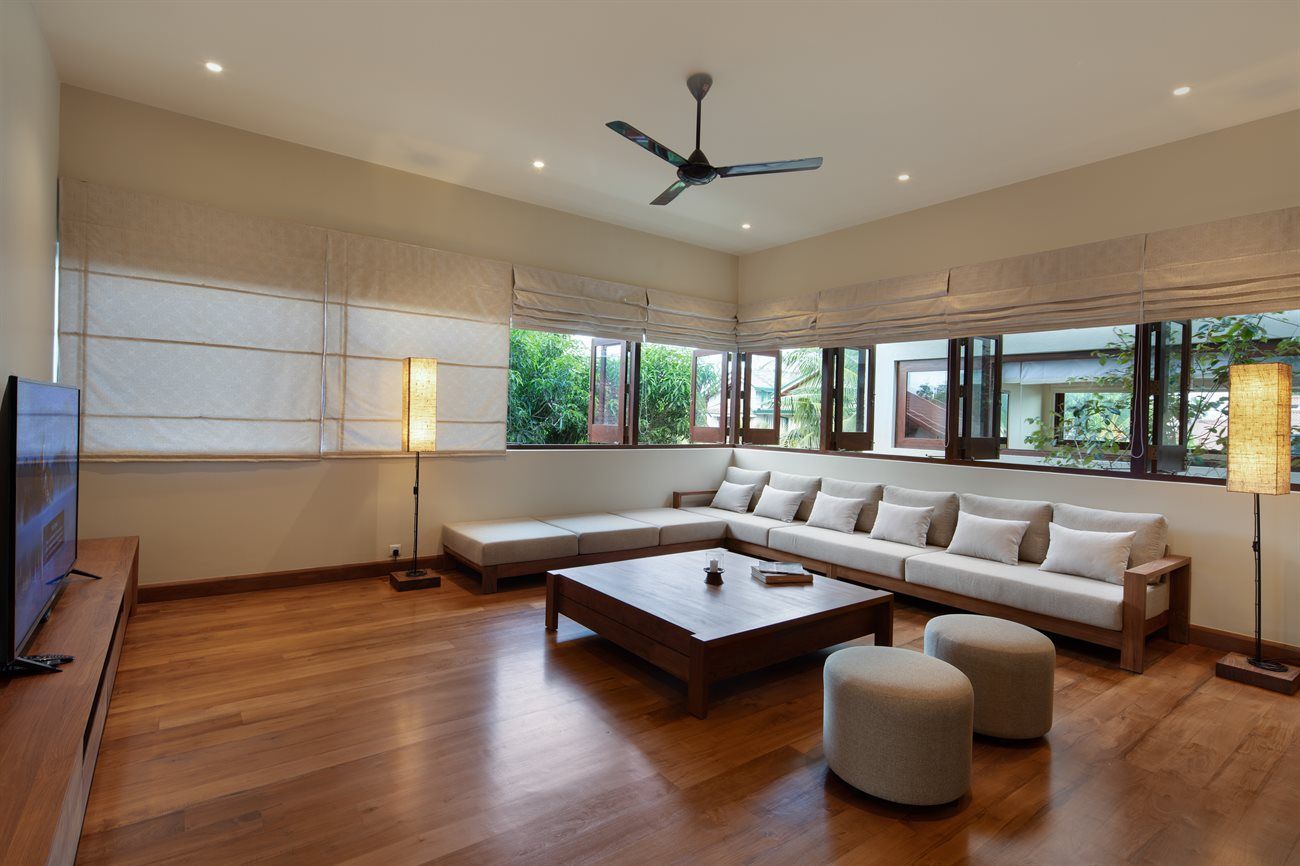 There is no use of any contrasted colors other than the natural color scheme come through the used materials such as timber color, greeneries of outer landscape, natural cement color, color of gavel etc.
Custom made furniture was used for the entire house and all other interior related items were done and selected in order to enhance the architectural theme. In this house architecture, interior, furniture and landscape designs were done altogether to achieve a one comprehensive entity.
The total cost of the project : LKR 70 million (with furniture & interior)
Photographer : Mr. Amila Rathnayake
Contact the Architect here
Find us on instagram for more Sri Lankan architectural projects