Client : Mrs. C. GANEPOLA.
Project location : Talangama South, Kaduwela.
Project year : 2020
Project area : 2070 Sq.Ft.
Site "The Fusion", located in Koswatta is set among a suburban residential area within a lush green landscape. The house approached by a broken tar road, and is one of the few lots of land in a private lane. Looking back one can see a narrow view of the paddy fields at a distance.
The architect was given a challenging client's brief of incorporating 05 bedrooms along with other amenities in to a 08 perch land. The 'fusion' of different materials and textures in the building bring to life an otherwise featureless neighbouring context and crammed client brief.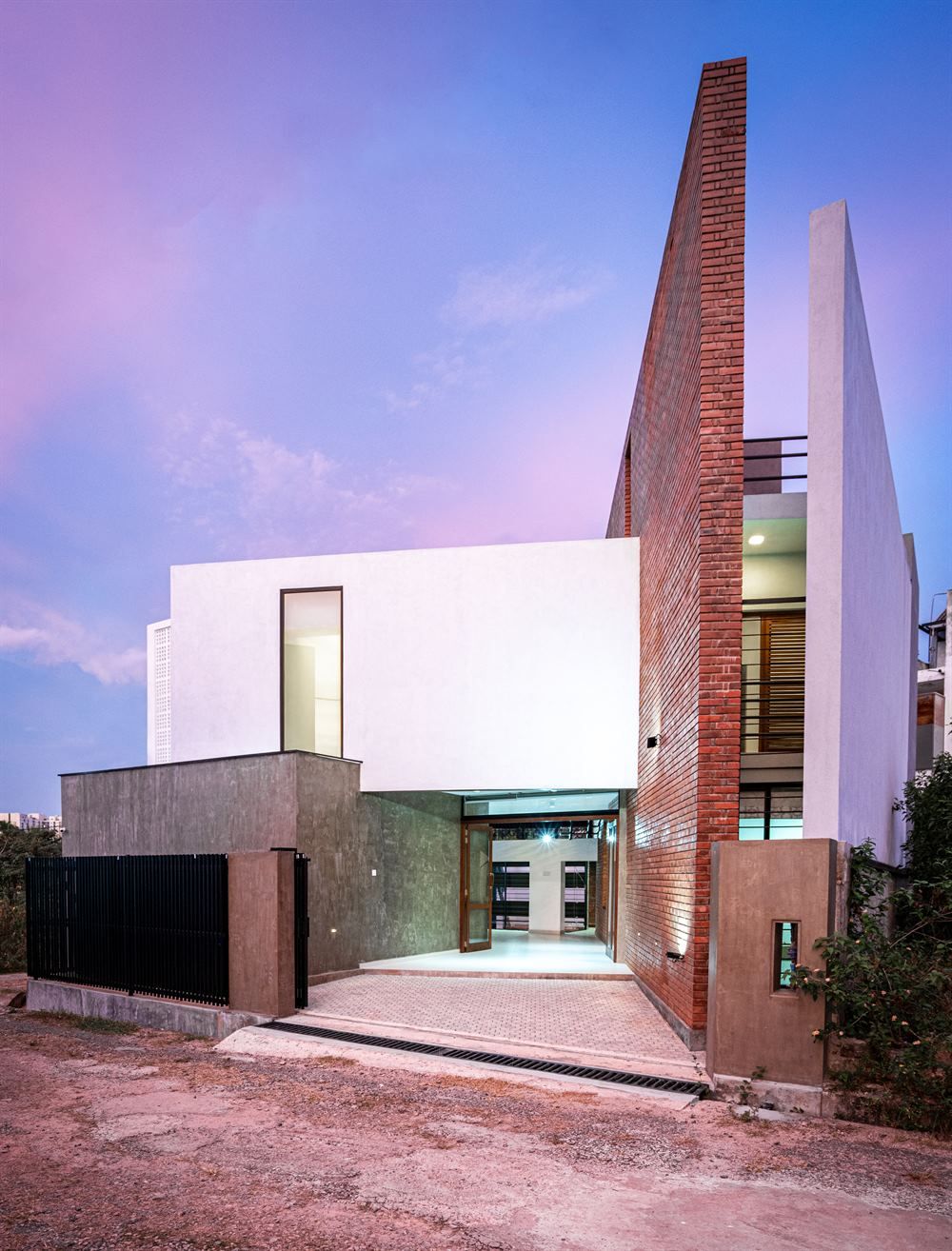 The entrance of positioned along the east west axis lined by a fair faced brick wall with two bedrooms and kitchen flanked on either side of the entrance way at ground level. One passes through the entrance way to emerge in a soaring double-height living and dining area enveloped by a glazed façade. The master bedroom placed above the entrance way opens up in to the doubled-height space with a series of timber louvered windows. The house, made larger with the interplay of spaces, the architect has succeeded in merging the garage and entrance spaces as part of the main space creating a spill over semi outdoor area for the living. In the evenings the setting sun reflects over the roof filtering in a play of light into the house.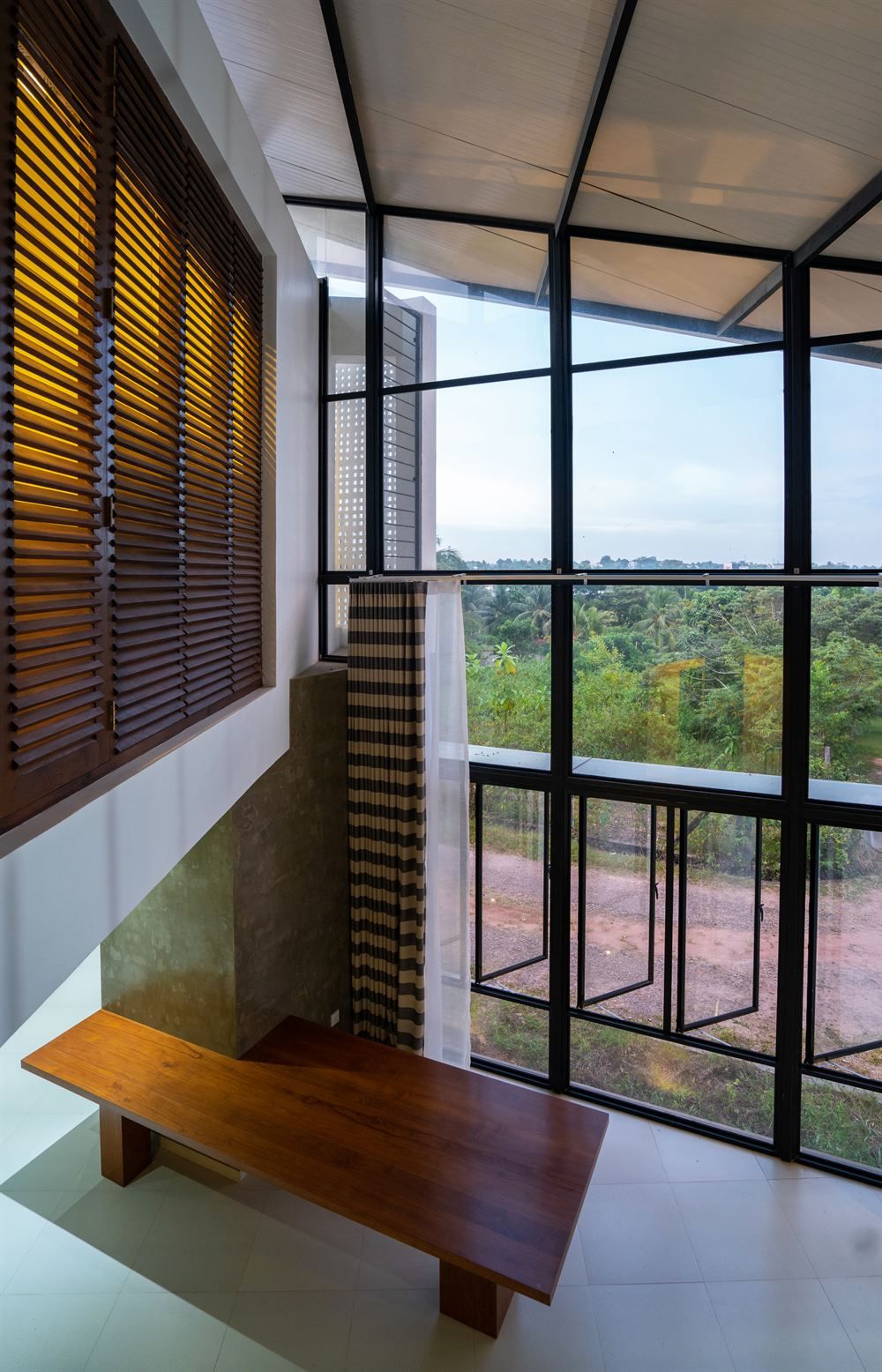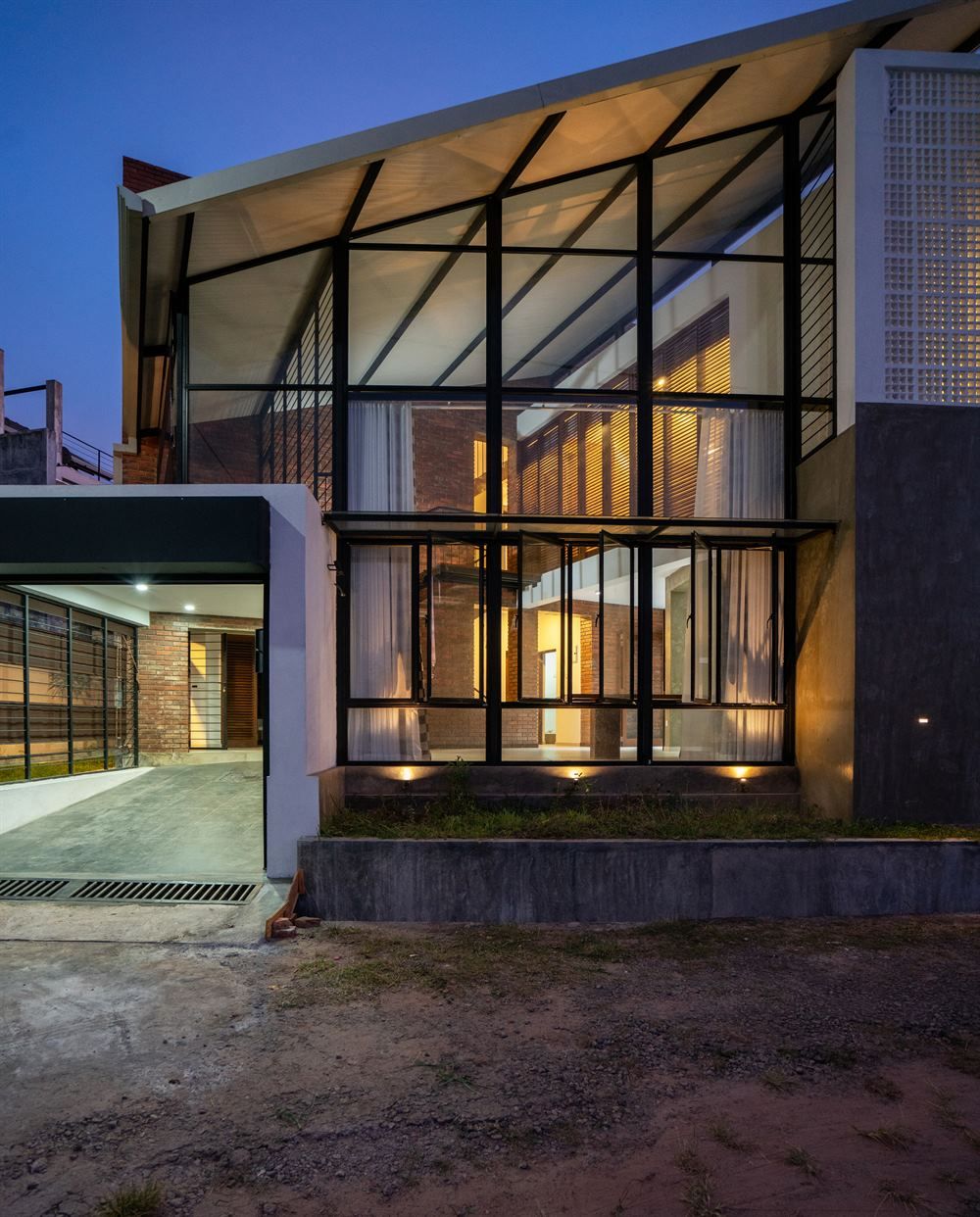 While the exterior of the house appears to be a segregation of different materials and forms the architect has achieved a harmonious flow of spaces in the interior. The white cube placed over the entranceway is the master bedroom and the cement finished cube at ground level houses amenities such as the kitchen and kitchen yard. The fare faced brick wall creates a dominant axis through the house and runs from boundary to boundary of the land, thus generating the main focus in this exquisitely composed union of material and form.
Total cost of the project : 17M LKR
Photographer : Ramitha Watareka
Contact the Architect here
Find us on instagram for more Sri Lankan architectural projects
Subscribe here and stay updated with our upcoming content