Project location: Kottawa
Total area: 2700 Sq. ft.
Project year: 2017/2019
Living in an urban context is always challenging. Hence establishing a living in a very compact site with complex requirements is rather challenging architectural task. The approach of Creating a sustainable living on a limited foot print in modern language pours out much a more innovative out come from the designer. This is a similarly unique approach in terms of economical approach with internal spacial connectivity via series of outdoor spaces retreating the nature into the adobe.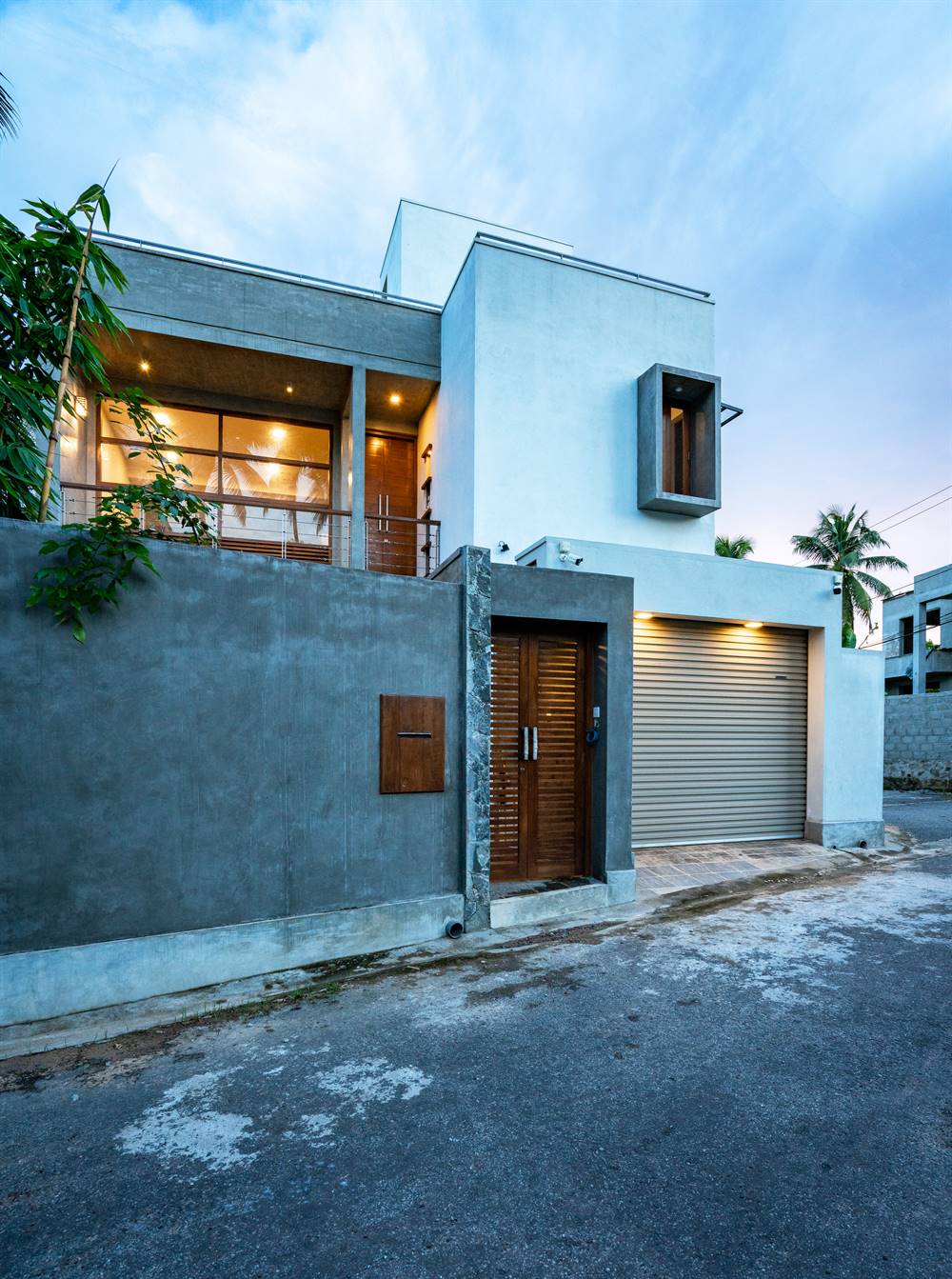 The house arises creating comfortable spaces compacted with essentials to living in style. In a limited space amount of 8 perch and even more in an urban context, ground floor consists of an open concept of common living and dining. well-lit with natural light and cross ventilated through created garden spaces has used to enhance and utilize the interactions. The living area welcomes visitors from an entrance through the small front garden. The services include the kitchen which can be access with a service courtyard and the laundry room storeroom and servant's room are open to the service courtyard. The living and dining area guides to a rear garden space with an associated verandah. The visitors bed room opens separately to the rear garden.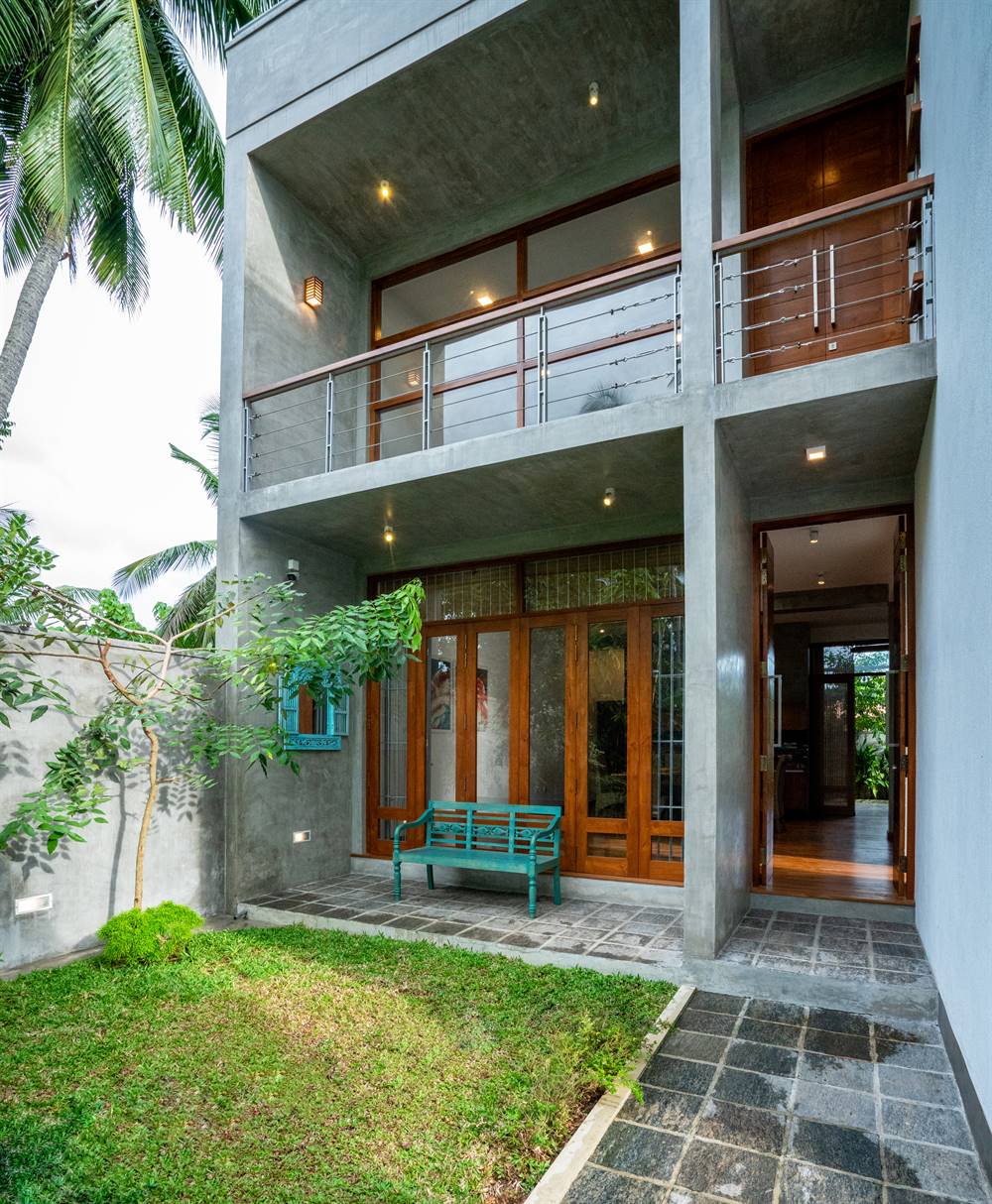 Upper floor consists of the master bed room and following two other bedrooms and an entertainment lobby connecting the spaces all together and the separate linen room has also provided to utilize the services well. The 300 Sq. ft. roof garden provides the view of the limitless sky and furthermore the city landscape far away creating space for relaxation and entertainment.
Project Brief
Ground Floor
Parking
Living area and Dining area
Kitchen
Visitors room
Storeroom
Servant room
Service courtyard
Common bathroom
Rear verandah
First Floor
Master bedroom with attached bathroom
Children's room
Parent's room
Common bathroom
TV lobby
Linen room
Roof garden
Photographer : Ramitha Watareka
Contact the Architect here
Find us on instagram for more Sri Lankan architectural projects
Subscribe here and stay updated with our upcoming content