SLIA Design Award 2017 – Award of Excellence
Location : Gothami Road, Rajagiriya
Project Floor Areas:
Ground Level = 1679.17 sq. ft.
First Level = 1437 sq. ft.
Terrace Level = 356.28 sq. ft.
Total Area = 3472.45 sq. ft.
Situated in a tightly knit urban stratum in Colombo, the petite block of 7.5perches however takes refuge from the busy immediate context and enjoys the freshness of the vast open terrain beyond, overlooking a wide branch of the 'Kinda Canal'.
A simple yet sensitive thought process was envisaged at design stage to achieve space and openness within much limitation; whilst ardent attention was given to optimize generous levels of natural light to each space, from both south-east and north-west, from all three layers of the house, providing cross ventilation to all three Bedrooms and the Living, Lounge areas.
The structure was a challenge due to poor soil conditions; however the house now comfortably sits on a floating foundation whilst incorporating large overhung slabs on both top levels. Slabs in all three levels were pulled out seamlessly to protect the interiors as a response to the monsoonal and tropical weather conditions.
No clear boundaries separate the spaces of the Living, Dining and Pantry which is arranged longitudinally, providing the opportunity of connectivity within those spaces whilst attempting to achieve a larger more spacious outlook, by means of a sheer sheet of concrete which overhangs above those spaces, protruding out towards the Rear Court.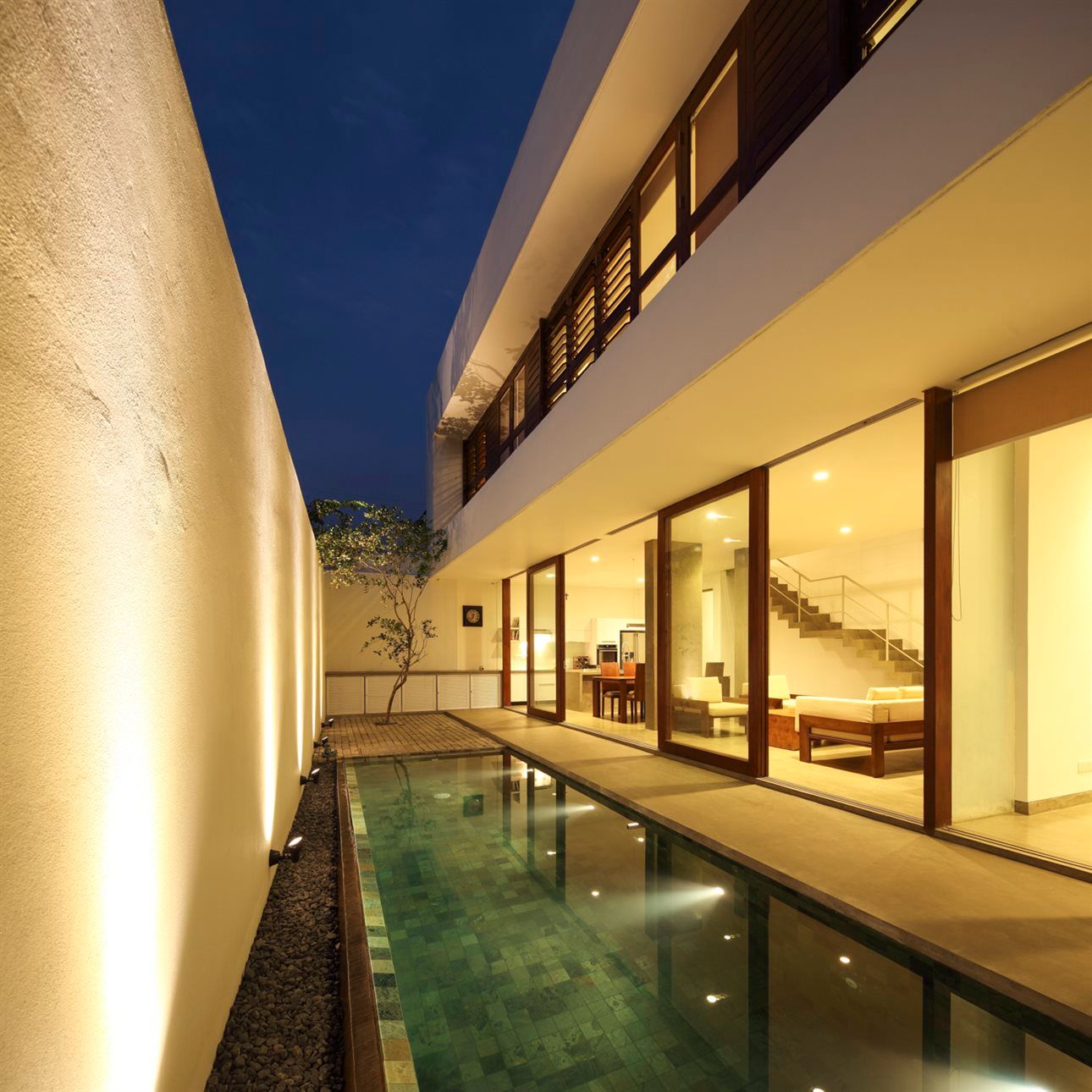 The upper level's entire western volume housing the two Bedrooms and Lounge are wrapped with large timber bi-folding windows with custom-designed adjustable timber louvers providing the ability to cool the interiors and control levels of sunlight whilst maintaining privacy as and when needed.
Lavish degrees of Sunlight encompass through the Roof Pavilion at Terrace level providing ambient light penetrating through the stairwell to the main spaces of the house. This level is best enjoyed in the early mornings and evenings with views of the lush green open terrain overlooking the canal.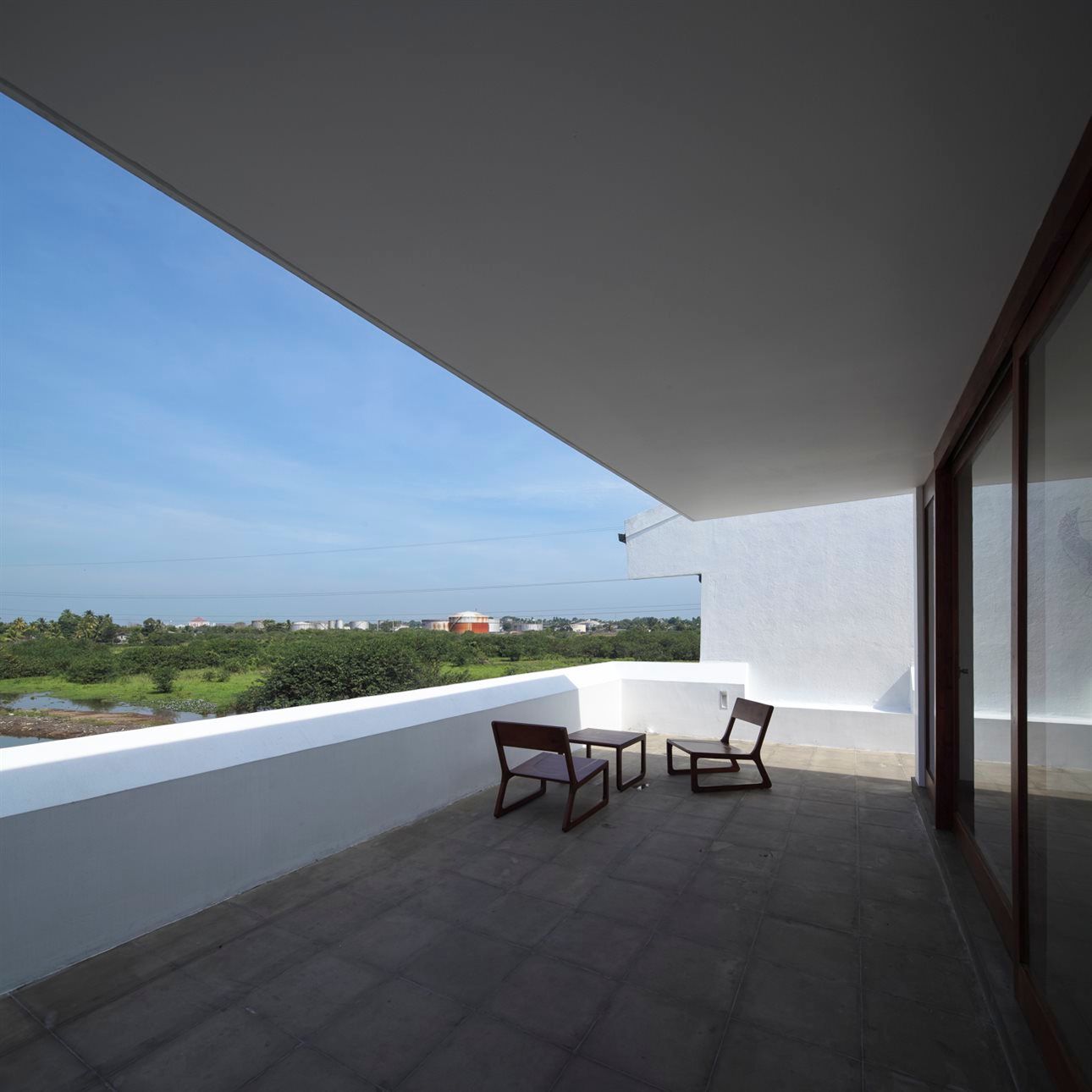 The specialty of this project is the opportunity to work in collaboration with related crafts persons both at site and at workshop level. Furniture and certain elements were custom-made keeping in mind the basic concept of minimalism for a simple lifestyle.
Photographs: Eresh Weerasuriya
Contact the Architect here
Find us on instagram for more Sri Lankan architectural projects
Subscribe here and stay updated with our upcoming content