Project location – Kadawatha Road, Dehiwala
Project year – 2021
Project area – 4500 Sqft
Land area (in perches) – 13 perches
Description of the project
This is a four bedroom house designed for a family of three, adjacent to a main road in Dehiwala area. The building sits on a 13 perch odd shaped land.
The ground floor consists of a bedroom together with other common facilities. The first floor consists of the Master Bedroom and Daughter's bedroom with a family living area. The third floor consists of another bedroom with office area and sitting which opens out to an outdoor terrace. The top most floor consists of the utility area together with open to sky terraces on either sides.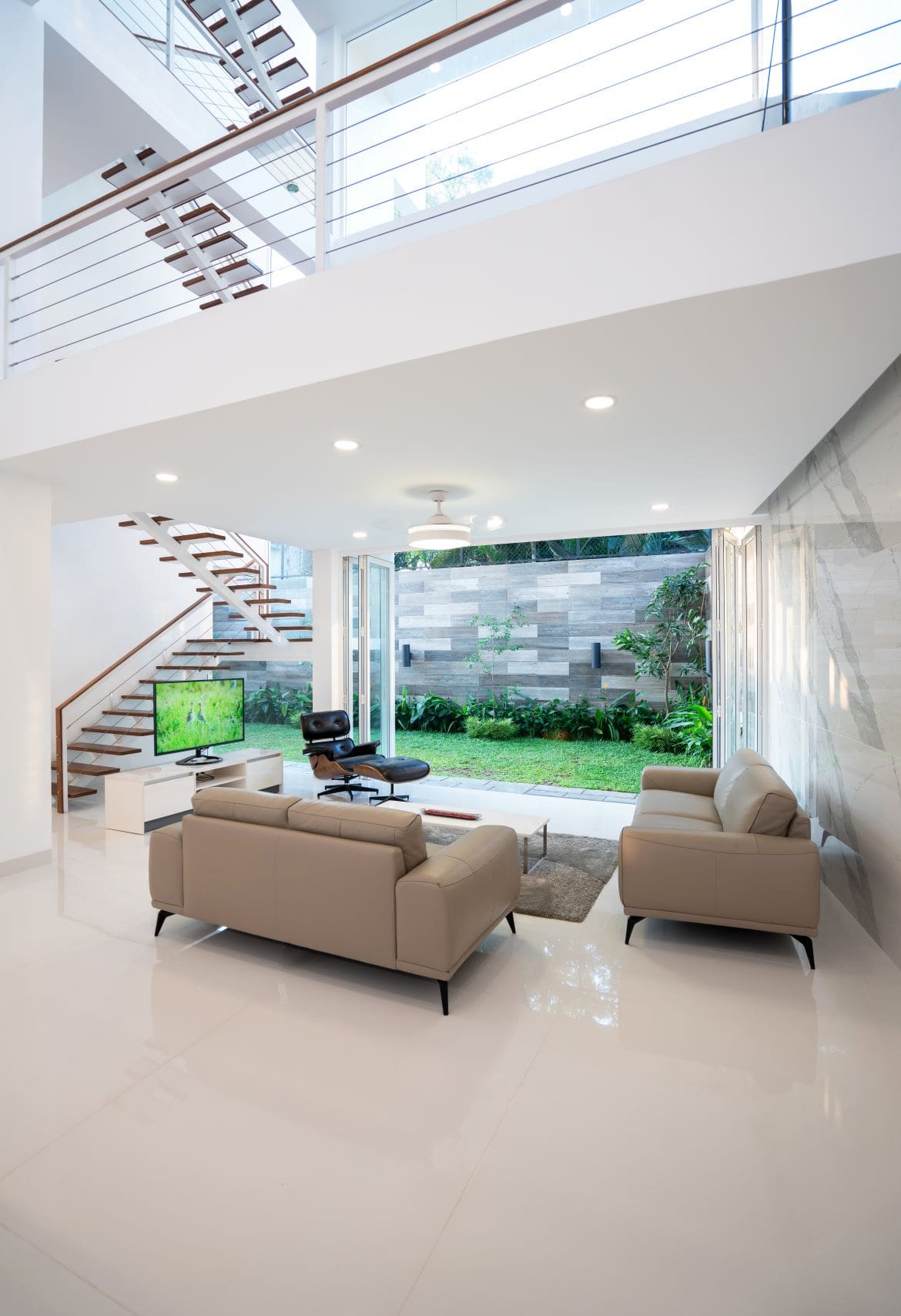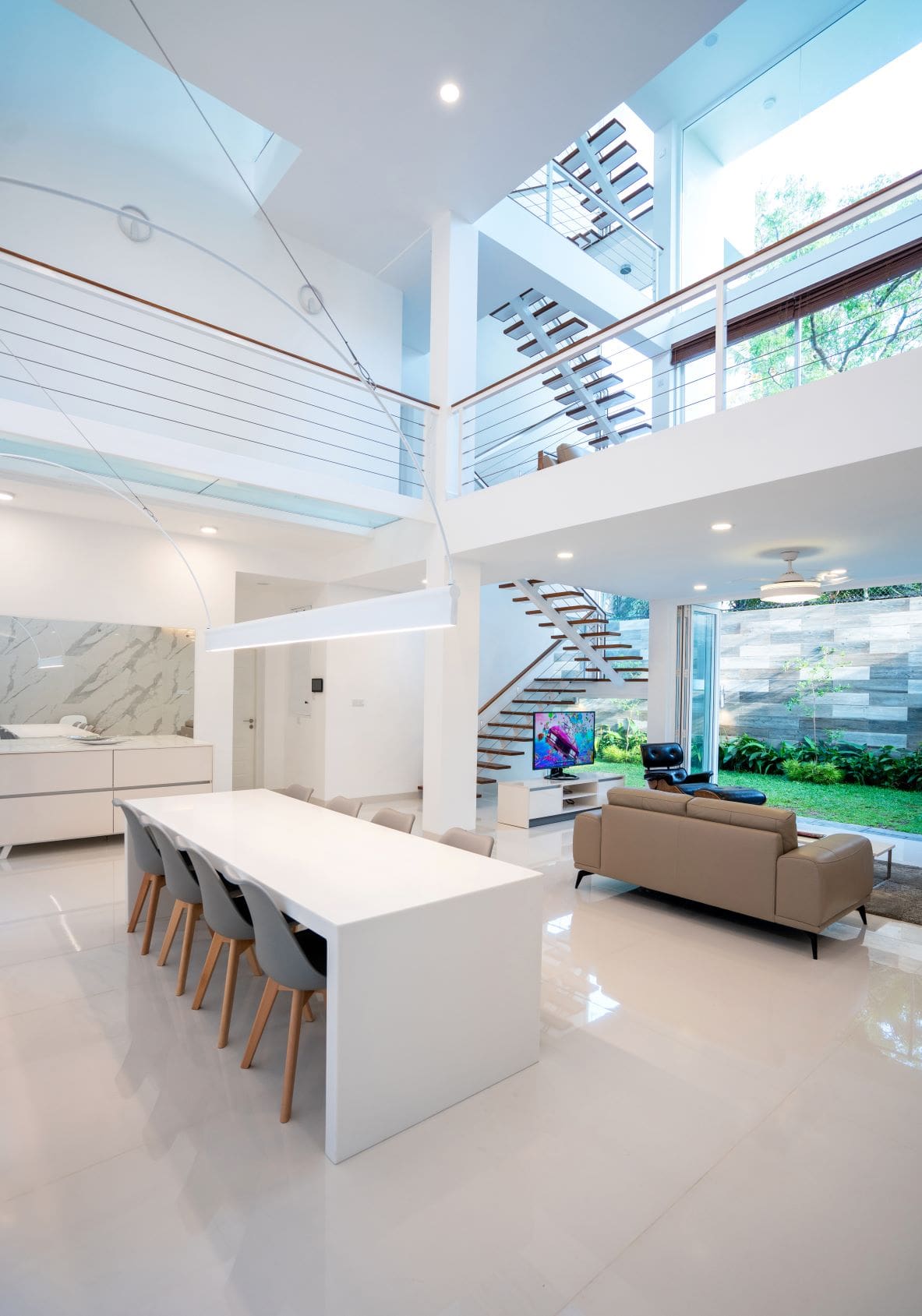 The colour white has been selected for the interior for walls and floors. This brightens up the house during day time. A triple height wall pasted with large sized carrara marble look alike tiles act as a feature and runs through the double height spaces of the house. The back garden acts as part of the living when the full set of folding doors are open. The continuous large glass panels at the staircase landings provide uninterrupted views of the tall Kohomba trees of the neighbouring garden.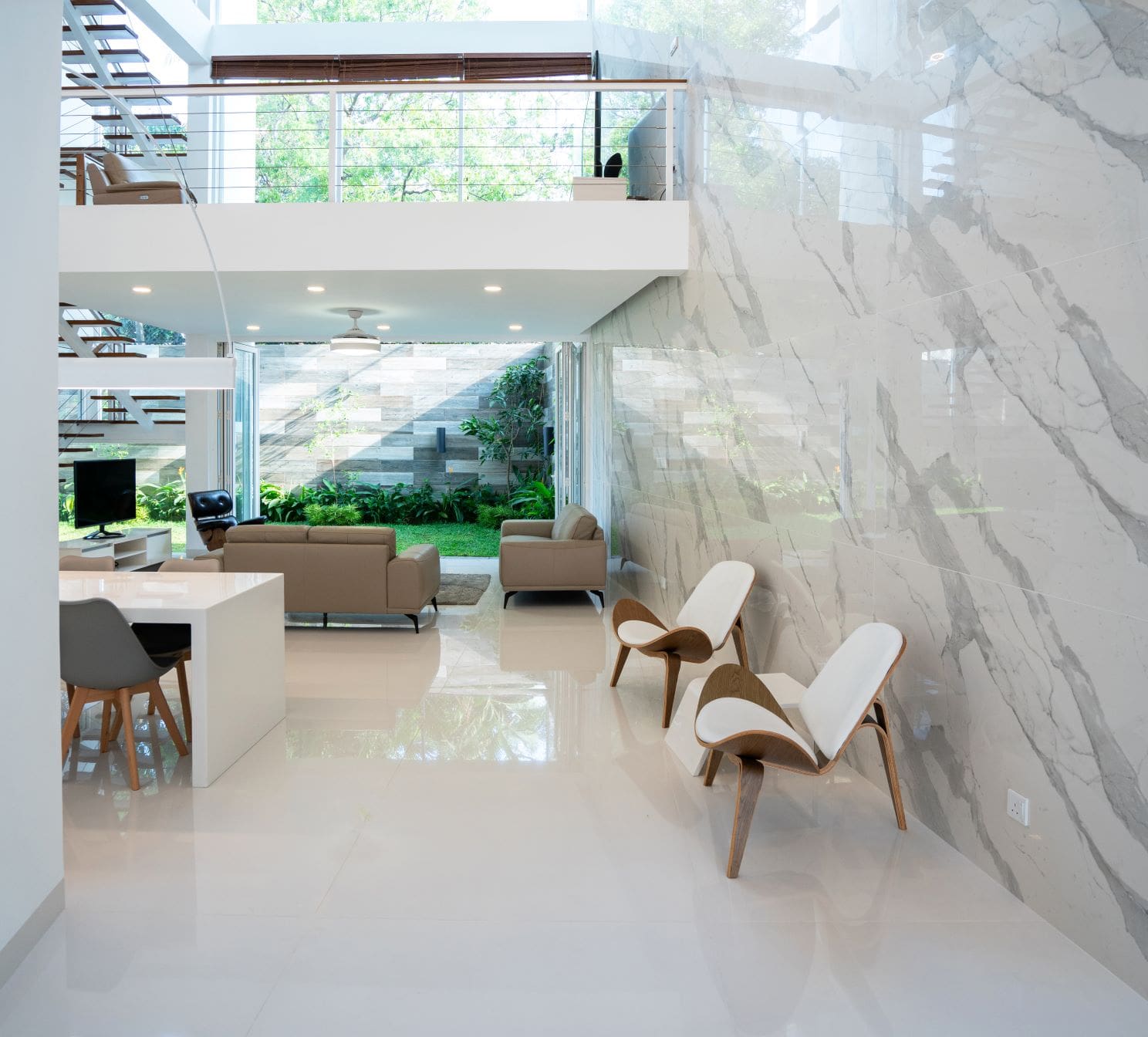 The master bedroom has been located towards the main road side but the double glass window panels help to cut down the noises of the busy road. Both the Master bedroom bathroom and Daughter's bedroom bathroom open out to court yards for ventilation.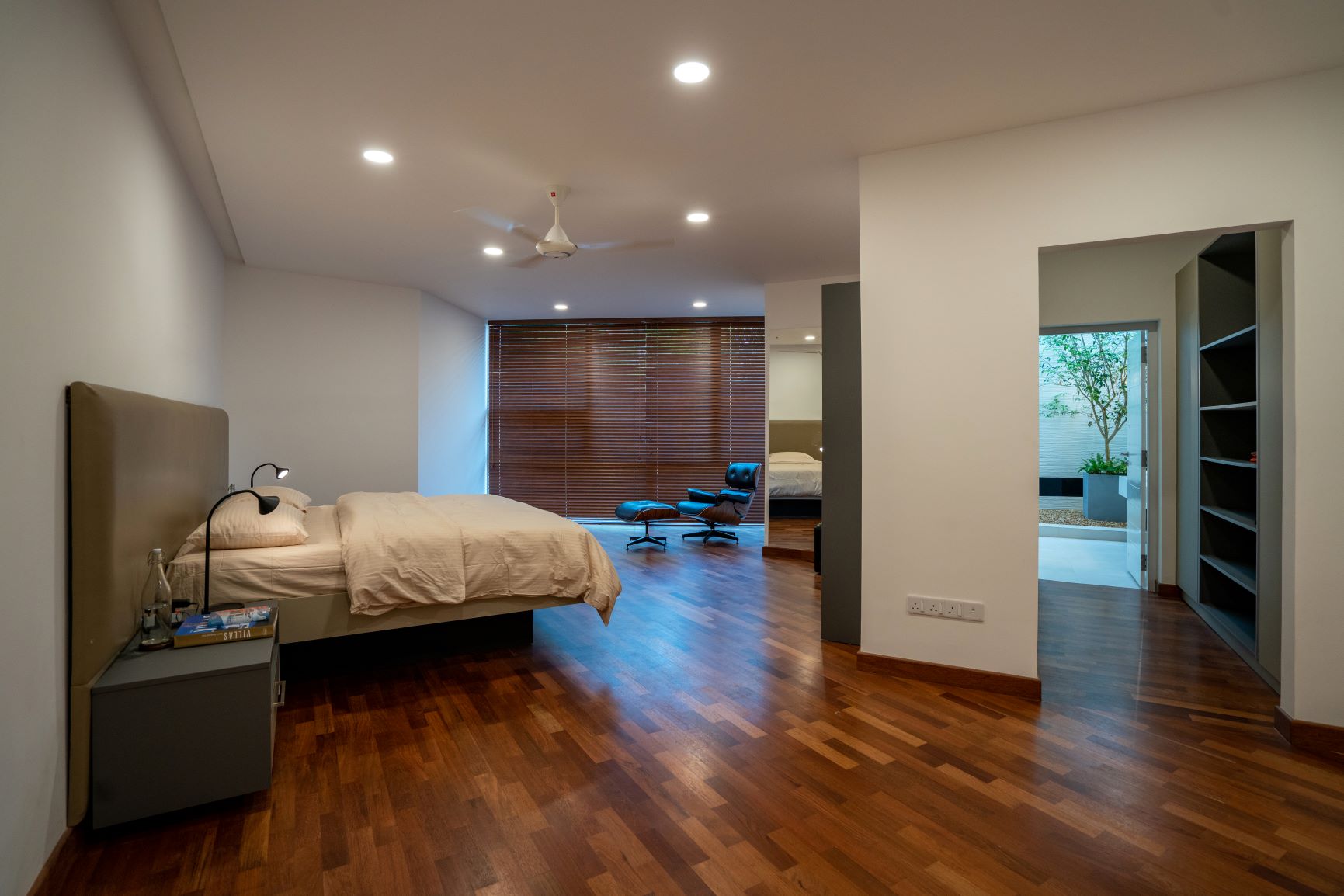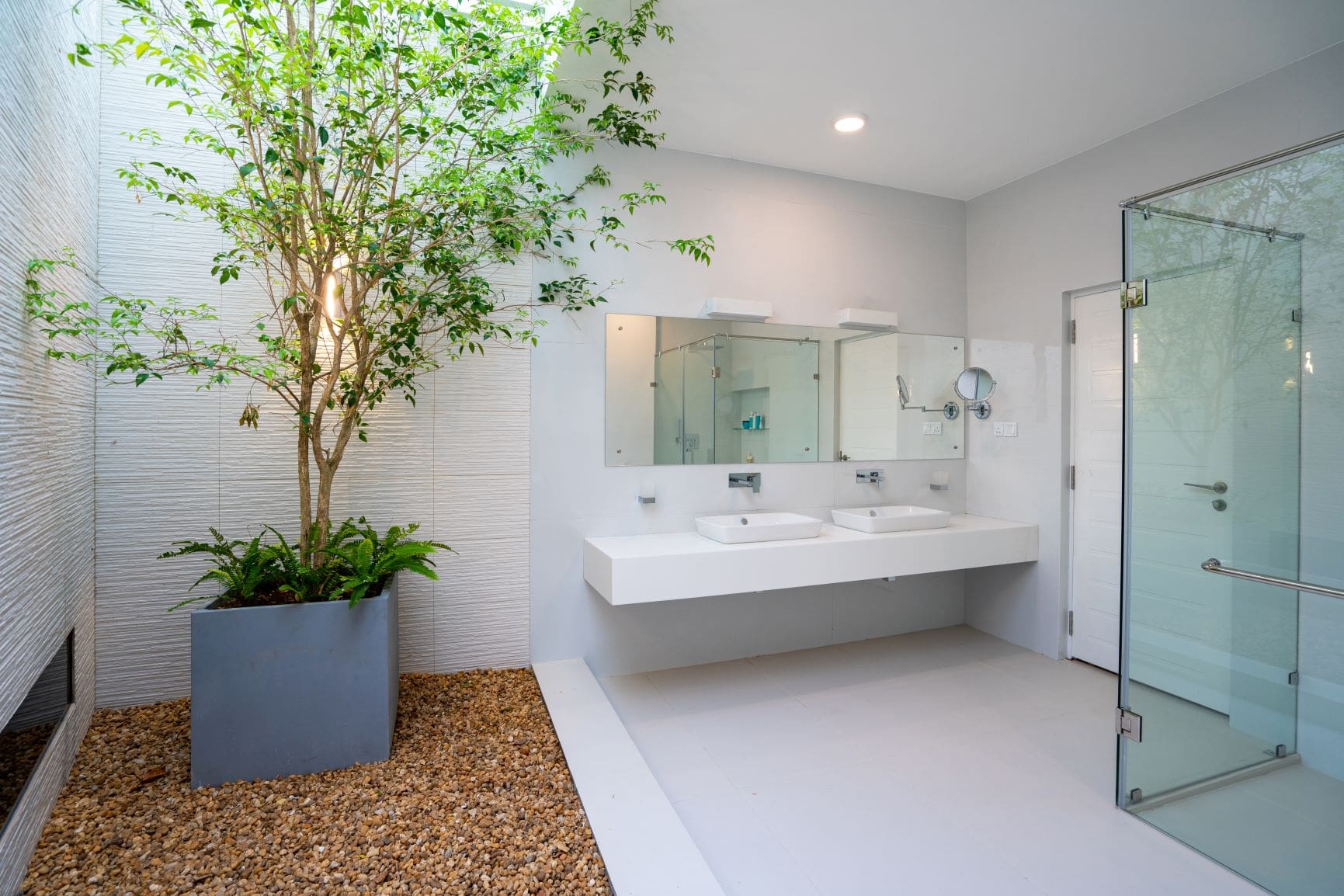 Concepts Used
The house has been designed as a minimalist contemporary house to capture a lot of daylight and free flowing spaces to feel more volume.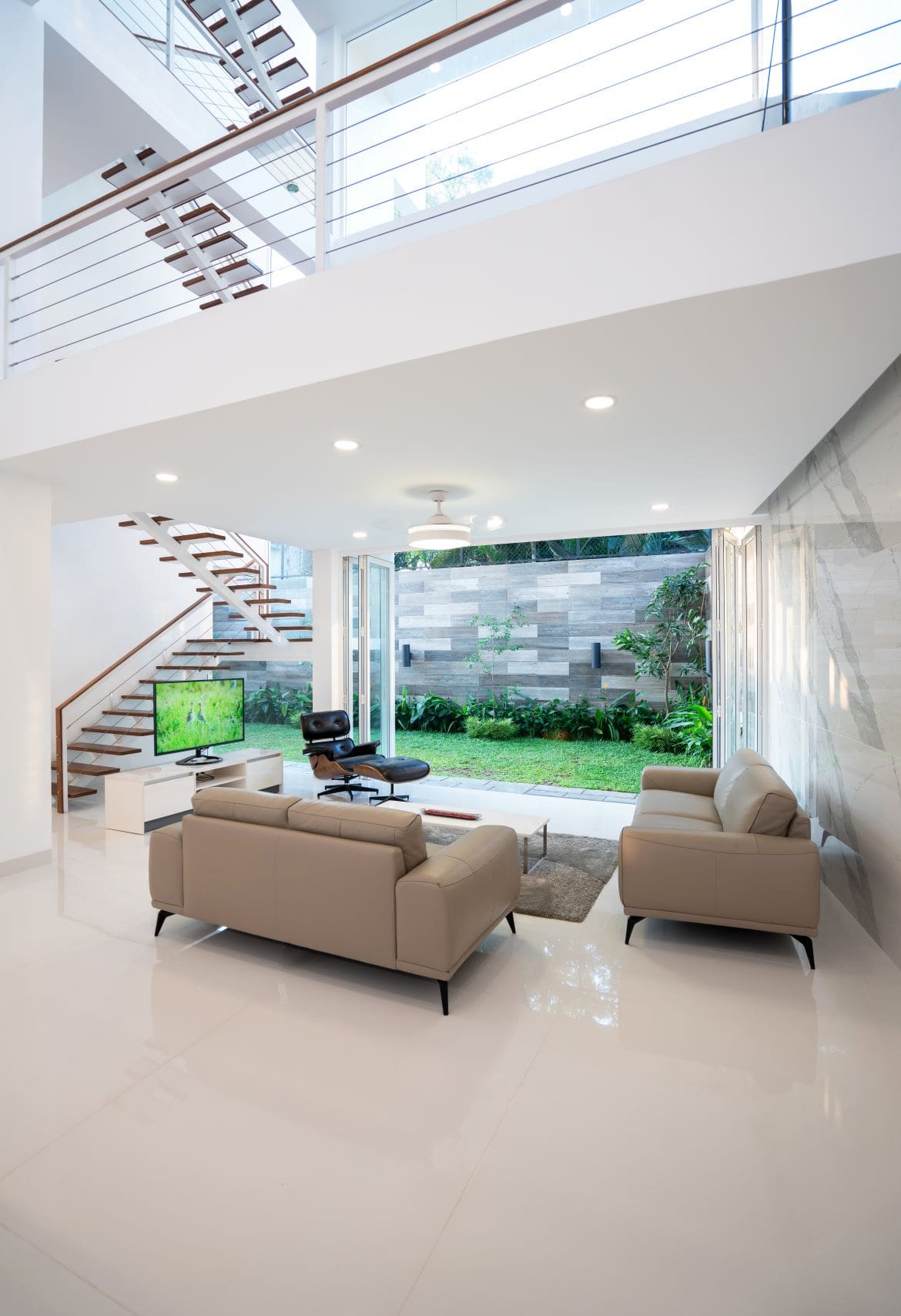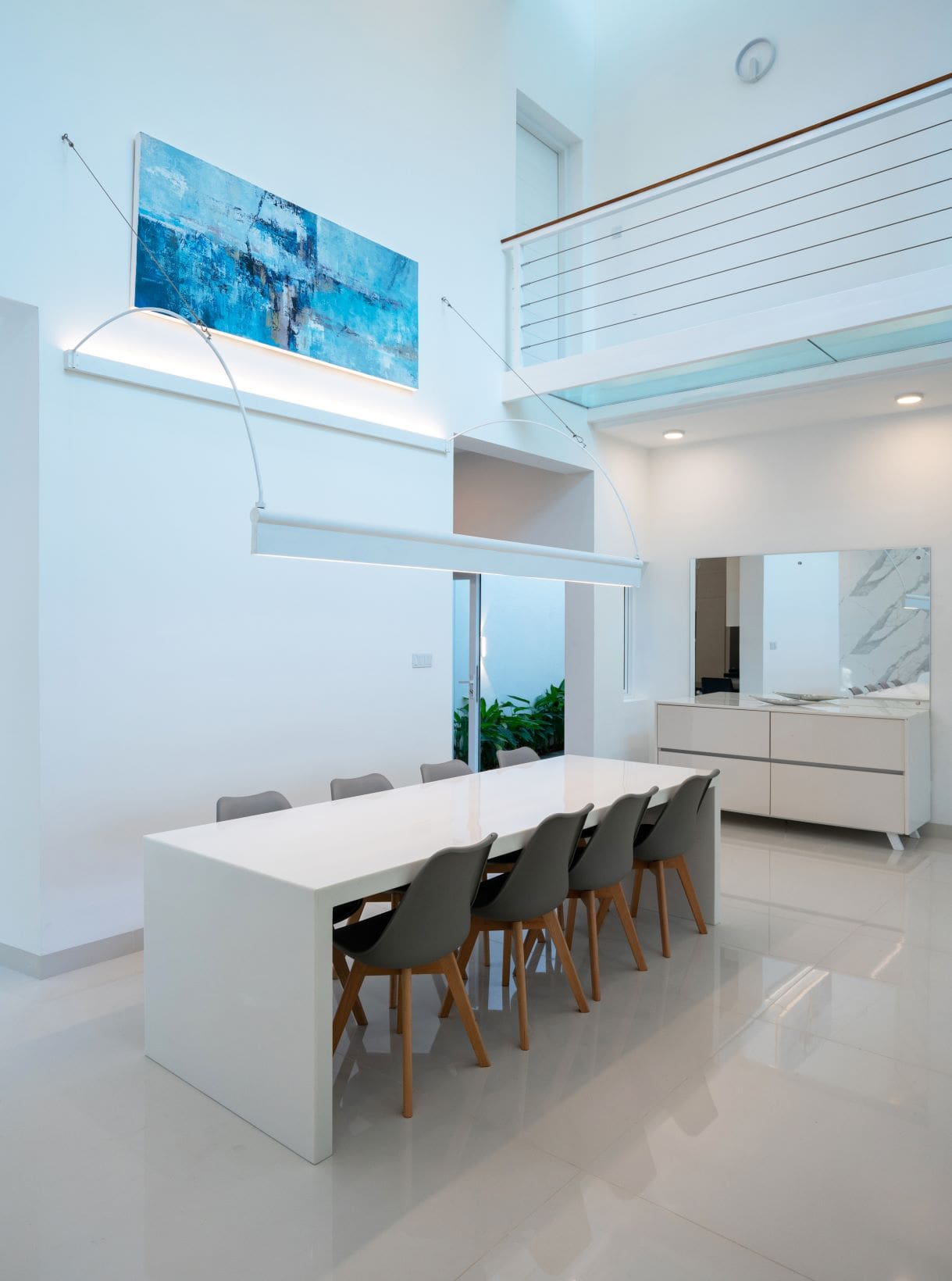 Photographer : Mr. Ramitha Watareka
Contact the Architect here
Find us on instagram for more Sri Lankan architectural projects
Subscribe here and stay updated with our upcoming content