LEGACY SINCE 2010
International Conference for Sustainable Built Environment (ICSBE) 2020 was the 11th international conference after ten consecutive successful conferences since 2010 which is known as 'Kandy Conference'. International Conference for Sustainable Built Environment (ICSBE) and the International Conference on Structural Engineering and Construction Management (ICSECM) are the two conferences conducted in every other year throughout the past decade continuously in every year since 2010 with the participation of both local and international delegates. The host city of the conference, Kandy, is a world heritage city famous for its unique architecture, culture, natural beauty and climate which the participants get to enjoy their time in Kandy during the conference. The objective of this series of conferences is to provide a common platform for researchers, scholars, academics and students primarily in engineering to share their innovative work. Prior to commencing the Kandy Conference, the only platform available to the engineering community was the Annual Transactions of the Institution of Engineers, Sri Lanka held in Colombo. Today the Kandy Conference is equally respected and much looked forward event by the engineering community to share their innovative work. Kandy conference is a joint venture of a number of professionals, institutions and especially four Universities namely; the University of Peradeniya, University of Moratuwa, University of Ruhuna and the Open University of Sri Lanka while being chaired by six very dynamic and globally and locally recognized academic and professional leaders namely, Prof. Ranjith Dissanayake, Prof. S.M.A. Nanayakkara, Prof. Priyan Dias, Dr. Y.G.S. Desilva, Eng. Shiromal Fernando and Prof. Kolitha Weerasekara.
This conference was designated as a meeting place of talents, knowledge and dedication for many national and international researches. Therefore the conference was a place to produce great ideas from a variety of research and exchange the knowledge of experts, colleagues and friends who were working for the world's sustainable development. The conference focused on the different sub-topics in Sustainable built environment and construction industry such as Sustainable construction, Sustainable infrastructure development & planning, Urban green infrastructure & planning, Sustainable Cites and villages, Waste & wastewater management for enhanced sustainability, Advance water & wastewater technology, Rainwater harvesting, Water conservation, Solar Energy, Bio-energy, Wind and Hydro-power Energy, Alternative Clean Energy, Green Advanced Computations & Communication, Green Energy Economics, Policy, Financing & Business Practice, Sustainable Materials, Material flows & Industrial ecology, High performance concrete, AAC brick, Remove, Recycle, Repair of materials, Building automation, Indoor environmental quality, Indoor Plants, Impacts of Climate Change, Climate Change & Reducing Greenhouse Emissions, Carbon Footprint, Impacts of Sustainable Bio-Fuel, Social Impact & Human Behavior, Climate Risk Management & Mitigation, Global Climate Model and Landscaping. The proceedings of the conference were reviewed and the full papers were published in volumes in paper format with a book of abstracts. During last two years, 2018 and 2019, the conference was able to partner up with well reputed and globally recognized journal publisher; Springer Nature and got the leading papers of the conference published by Springer in an e-proceeding on Lecture Notes in Civil Engineering.
11TH INTERNATIONAL CONFERENCE ON SUSTAINABLE BUILT ENVIRONMENT (ICSBE) 2020
Introduction
The 11th International Conference on Sustainable Built Environment 2020 (ICSBE) or 'The Kandy Conference' was held on 10th to 12th of December 2020 at Earl's Regency Hotel, Kandy, Sri Lanka, as the latest in line of a highly successful series of conferences held since December 2010 collaborations with local and worldwide universities and research institutions namely University of Peradeniya, University of Moratuwa, University of Ruhuna and Open University of Sri Lanka, with the vision to drive innovative research for tomorrow's development. The conference ran over three days and featured presentations by authors of all accepted papers and keynote lecturers. The Kandy Conference is mainly aiming for exchanging of ideas, sharing of knowledge, and dissemination of information among the academics, professionals, and policy makers on management of the built environment in all over the world. Finally, they received more than 150 papers from all over the world while partnering up with many local and international academic and industrial organizations.
WAY FOWARD
It is generally accepted that Engineers, more than any other profession, create wealth for the Nation using their expertise. Sound engineering research is the cornerstone through which engineering expertise is developed. At a time when our Nation needs to create wealth rapidly, it is essential that the researchers, scholars, academics and students play a pivotal role in developing the engineering expertise to meet the expectations of our Society. Therefore conferences like this produce platform for great ideas from a variety of research to exchange the knowledge of experts, colleagues and friends who are working for the world's sustainable development. Kandy Conference series is an attempt made on achieving the above aims and goals. Each year it accommodates more than 500 local and international participants while publishing around 150 good quality papers after carrying out several screening and reviewing processes through a well experienced and an expert technical review panel consisting of a broad spectrum of specialities which revels the secret behind holding ten consecutive international conferences during the last decade.
OUR PARTNERS
Technical Co-Partners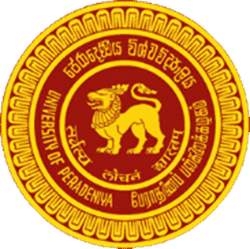 University of Peradeniya

University of Moratuwa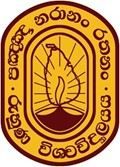 University of Ruhuna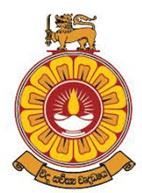 Open University of Sri Lanka
Collaborative Partners