Annual Green Building Awards 2020 is the ceremonial event organized by the Green Building Council of Sri Lanka to award globally recognized GREENSL®Awards and Certificates to the building owners, building material manufacturers and business leaders who have demonstrated their commitment for environmental sustainability. In addition, the construction industry professionals who have been trained to perform as Green Consultants and passed out during the year 2020 are also receiving their credentials ceremonially at this event.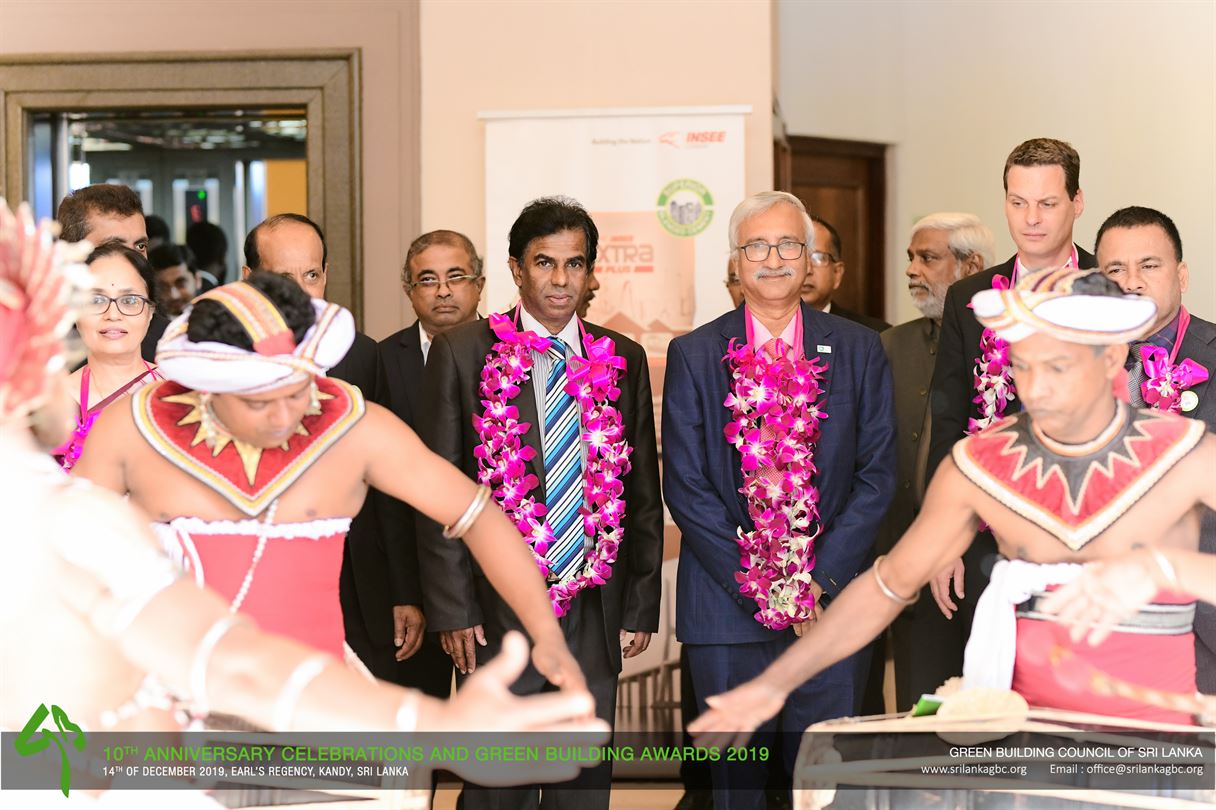 This year, due to the prevailing Covid – 19 pandemic situations in the country, Annual Green Building Awards – 2020 will be held as a virtual event on 27th December 2020 from 6.pm 8.pm Sri Lanka time and all national and international participants will participate in the Ceremony online.
It is significant that, at this ceremony, the 'GREENING SRI LANKA 2021 – 30' Campaign is officially launched by the Green Building Council of Sri Lanka, as its roadmap for achieving environmental sustainability in Sri Lanka. The aim of this Campaign is to facilitate sustainability based economic development in Sri Lanka by providing home-grown and cost-effective green solutions to make the
built environment totally sustainable, while ensuring enhancement of quality, efficiency, productivity, profitability in all development activities and business performances, in line with nationally and internationally accepted norms and standards. This is the biggest campaign ever launched in Sri Lanka to ensure the best environmental performance of the built environment including cities, commercial, industrial and residential buildings, transport infrastructure and the irrigation infrastructure etc. with the aim of achieving projected goals by 2030, together with all stakeholders of the construction and manufacturing industries in Sri Lanka as well as the government organizations, municipalities and other local authorities etc.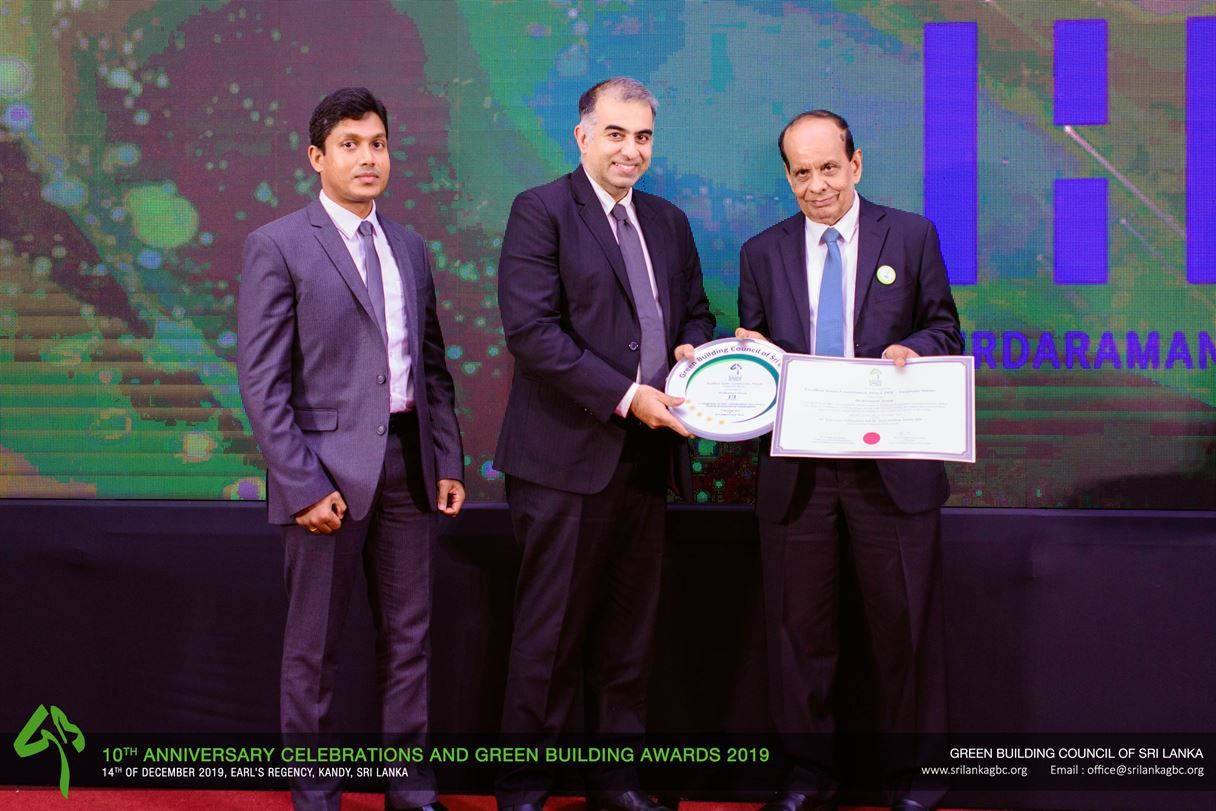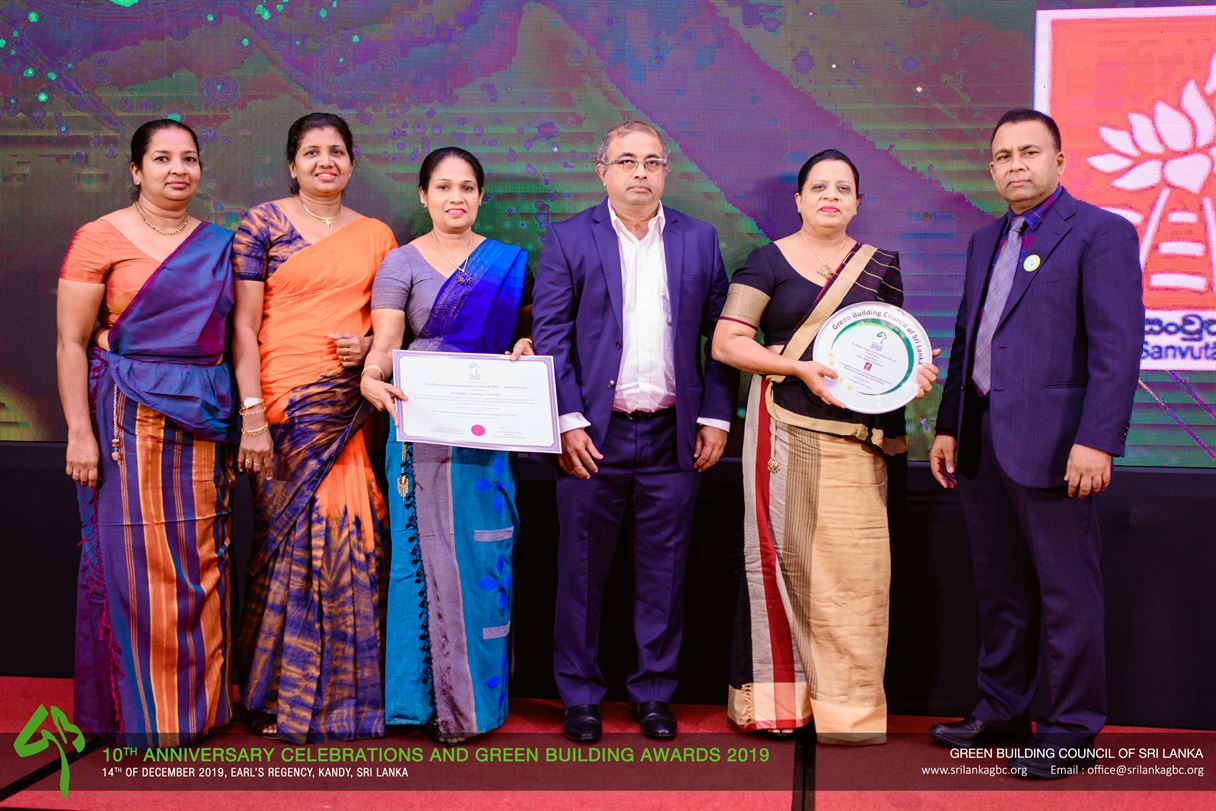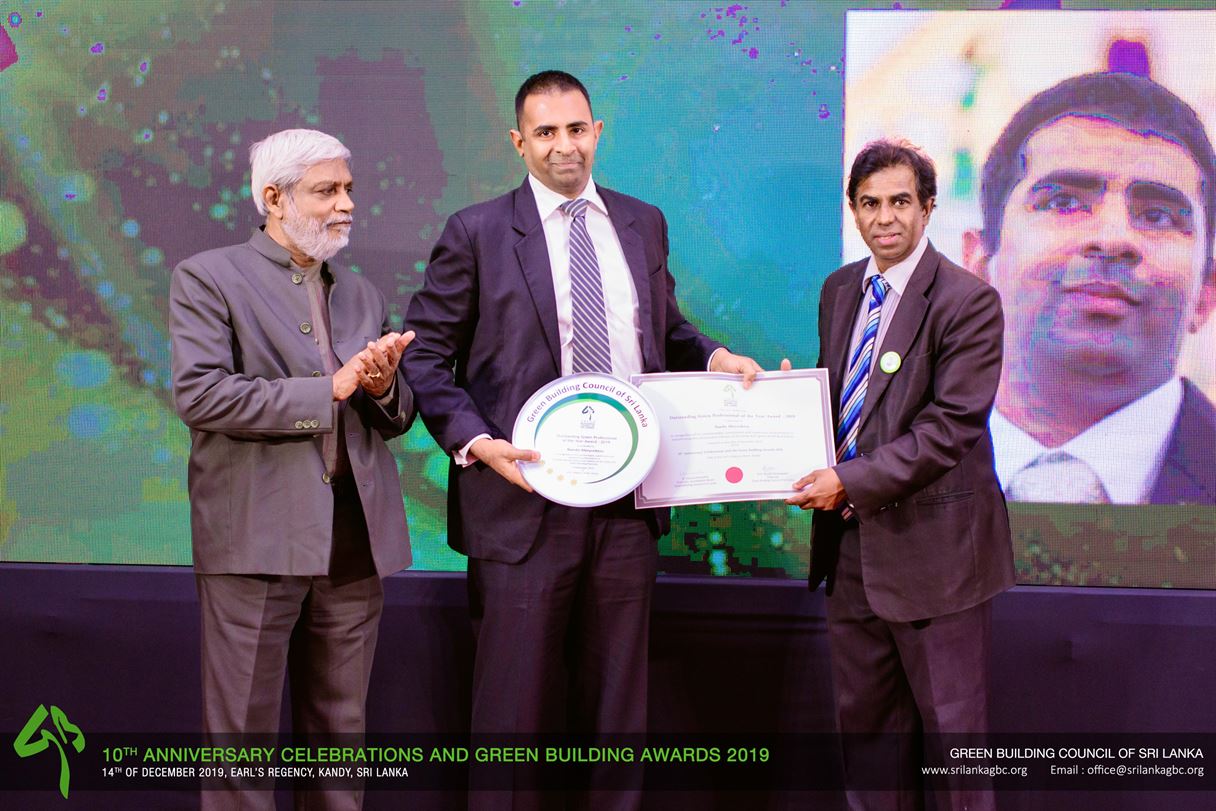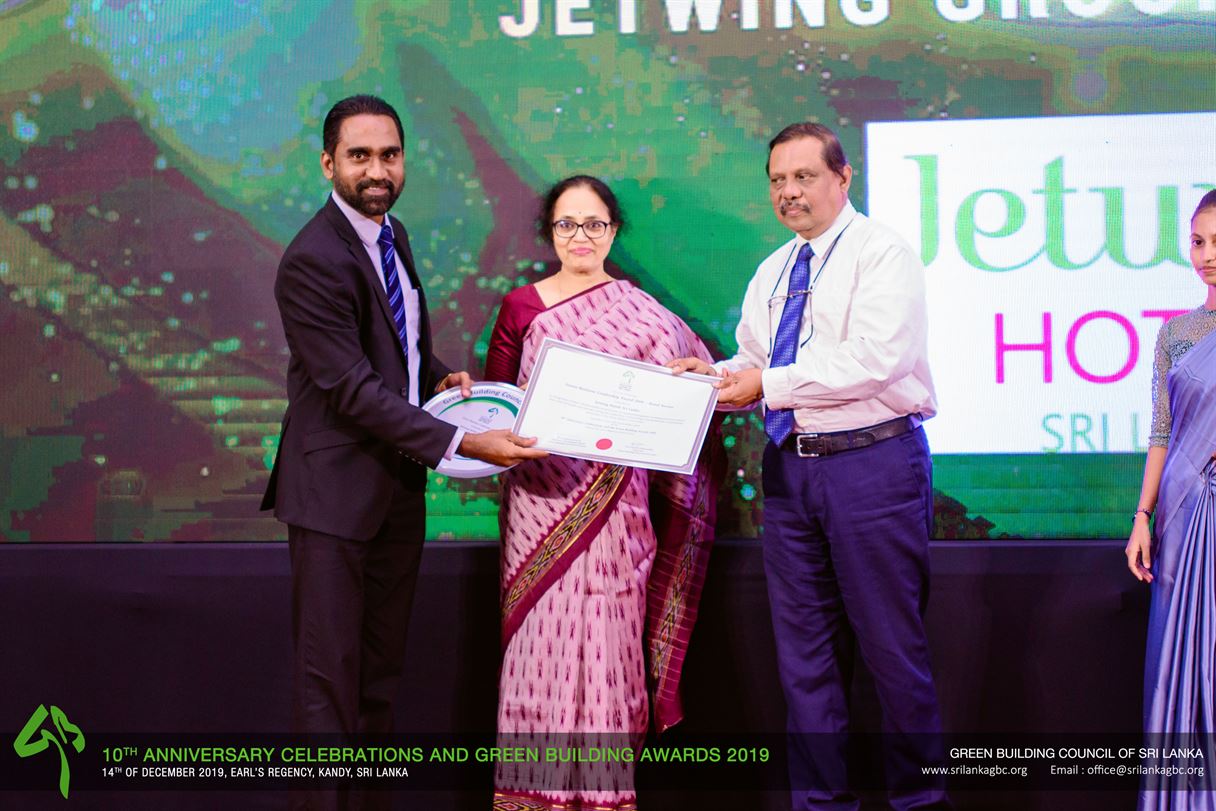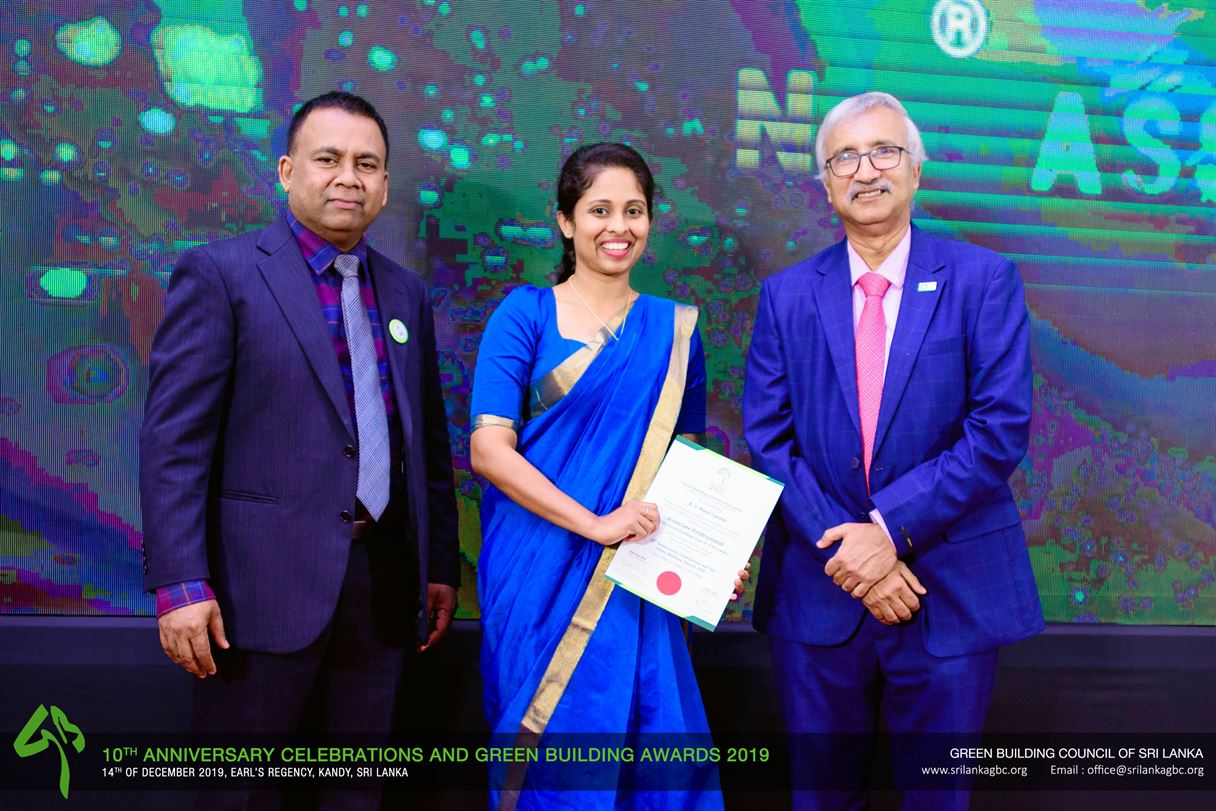 Memories of previous events
The Campaign will call upon all public institutions, business organizations, cities, provincial and local authorities, professional institutions and community organizations etc. to take urgent, ambitious and immediate climate action towards decarbonizing the built environment. Under this Campaign, GBCSL promotes the Net Zero Carbon Buildings Commitment initiated by the WGBC to
advocate for all buildings to be net-zero carbon in operation by 2050. By setting ambitious 'absolute' targets, the Greening Sri Lanka Campaign aims to maximize the chances of limiting global warming to below 2 degrees, and ideally below 1.5 degrees, by drastically reducing operational carbon from the built environment. The Campaign provides a framework to develop flexible and universally viable solutions for buildings within their portfolio, city, provincial or regional boundary.
Green Building Council of Sri Lanka is a fully-fledged green endorsing organization perfectly equipped with recently upgraded home-grown green building rating systems to measure and certify the environmental performance of buildings, building materials, cities, transport infrastructure, rural infrastructure development and institutional sustainability etc. In addition, from 2011 to date, the GBCSL has successfully trained nearly 1,500 construction industry professionals such as Engineers, Architects, Town Planners, Facility Managers, Quantity Surveyors and Sustainability Managers etc. to practice as Green Building Consultants under the NVQ
accredited 'Associate Professional Training Course' conducted by the Council.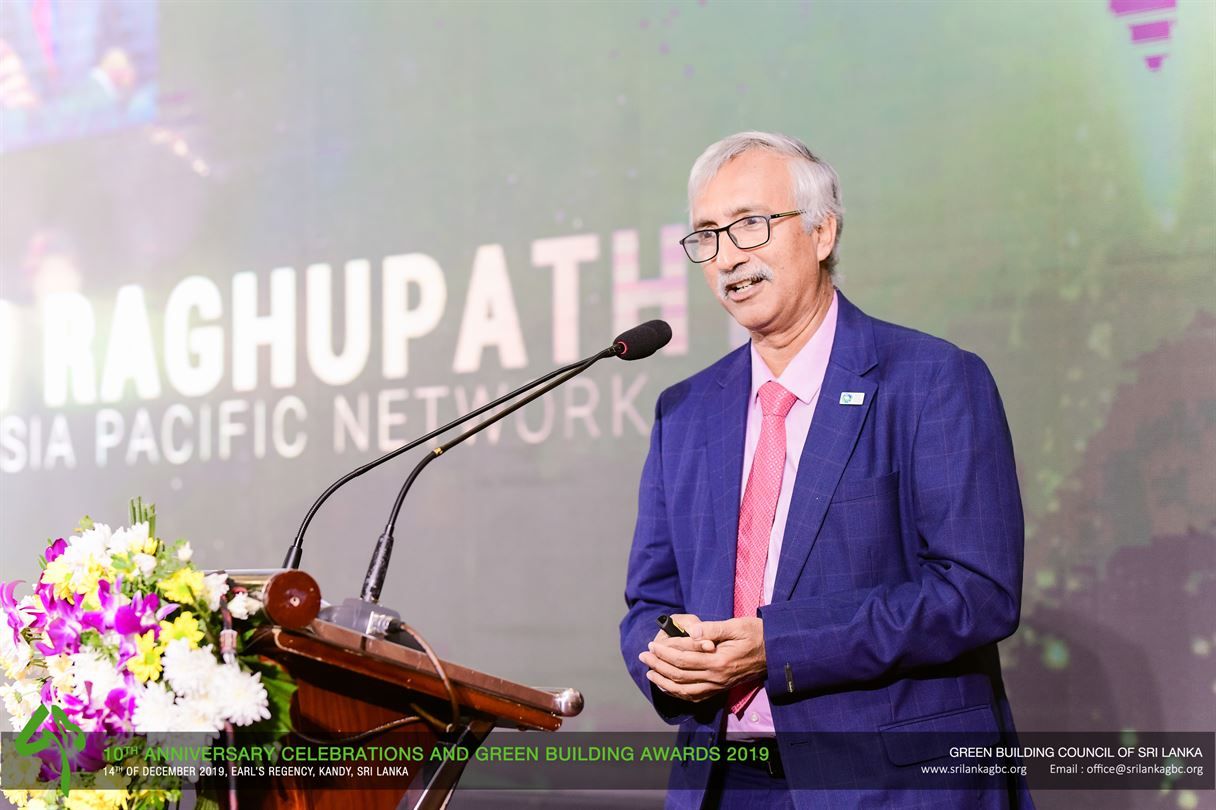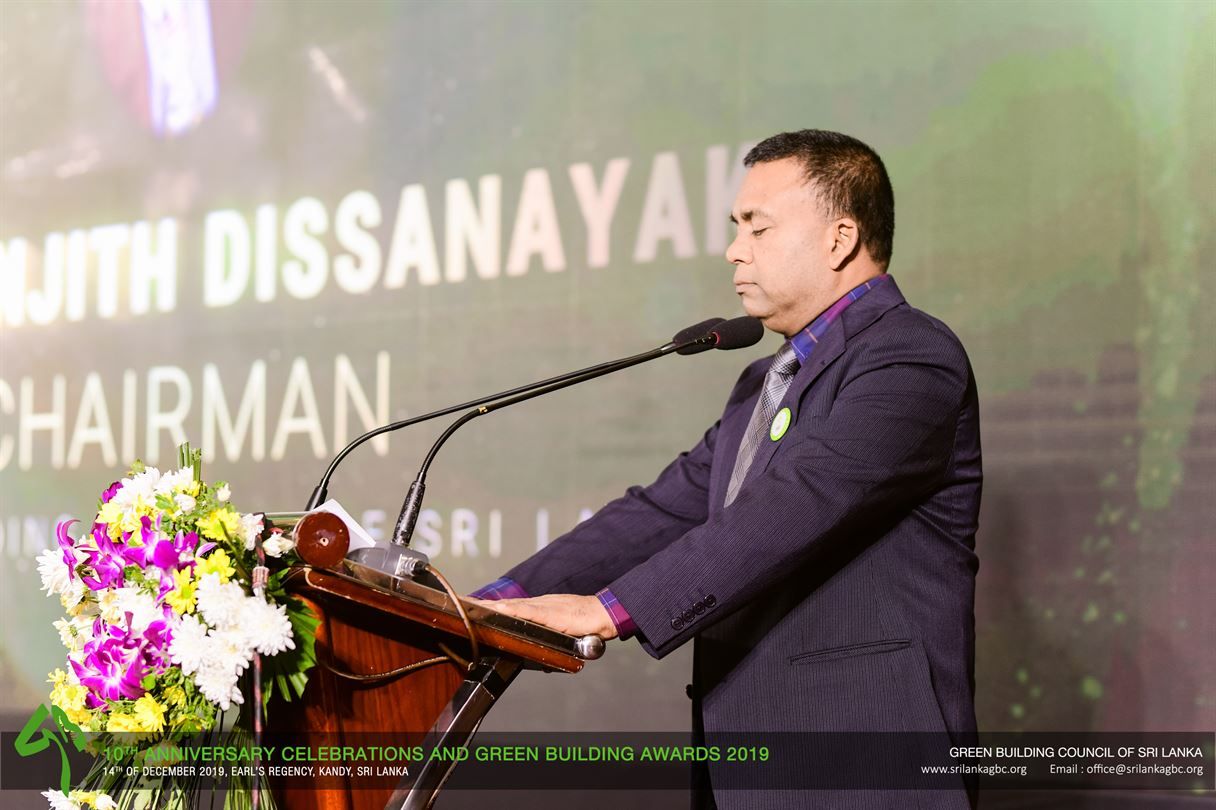 With the above strengths of the expertise and resources available to the Council, GBCSL has certified fifty-one buildings (including government buildings) throughout Sri Lanka (covering over 6 million square feet of floor area) as Green Buildings under the GREENSL® Rating System for Built Environment, by the end of the year 2019. In addition, GBCSL has certified one tourist hotel
building (covering 350,000 Sq. Feet of floor area) in Maldives. There are many more buildings in Sri Lanka and Maldives applied for green certification and green consultants of GBCSL are busy with finalizing the assessment and evaluation process for certifying them as green buildings.
Therefore, the ultimate purpose of the award ceremony is to encourage the building owners, building material manufacturer, business leaders and the green building professionals work as a team to make Sri Lanka completely green and sustainable within a short period of time.
The Green Building Council of Sri Lanka invites all the enthusiasts to join with them and witness a spectacular evening of green building awards 2020 to be held on 27 December 2020 from 6.00 pm to 8.30 pm online. Please visit the following sites for more information and registration.
GBCSL Web: office@srilankagbc.org
Facebook page: https://www.facebook.com/slgbc